Art deco bedrooms: let yourself be invaded by glamour
Posted on August 21st, 2019 11:14 AM
Do you dream of the glamor and luxury of the great Gatsby years? If you dare to bring this aesthetic inside your bedroom, you will make your dreams come true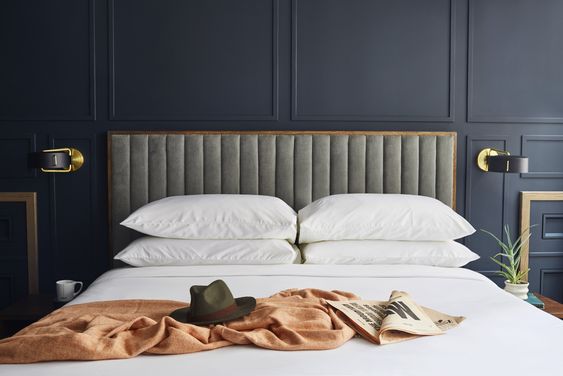 We travel back in time to move to the time of cloche hats, waves in hair and jazz . Today we are going to talk about how to bring the aesthetics of the great Gatsby's years to our house through the best ideas to create art deco bedrooms .
The Art Deco is one of the most iconic styles of interior design that has given life to some of the most impressive houses in the world . This glamorous style statement features geometric patterns, bold colors, metallic finishes and a great visual drama.
It is a strong, functional and very elegant aesthetic, where moderation shines by its absence, with an inherent glamor and a luxury with a very traditional tendency . We especially like art deco bedrooms , where this bold aesthetic tests all its visual strength and drama.
Art deco bedroom keys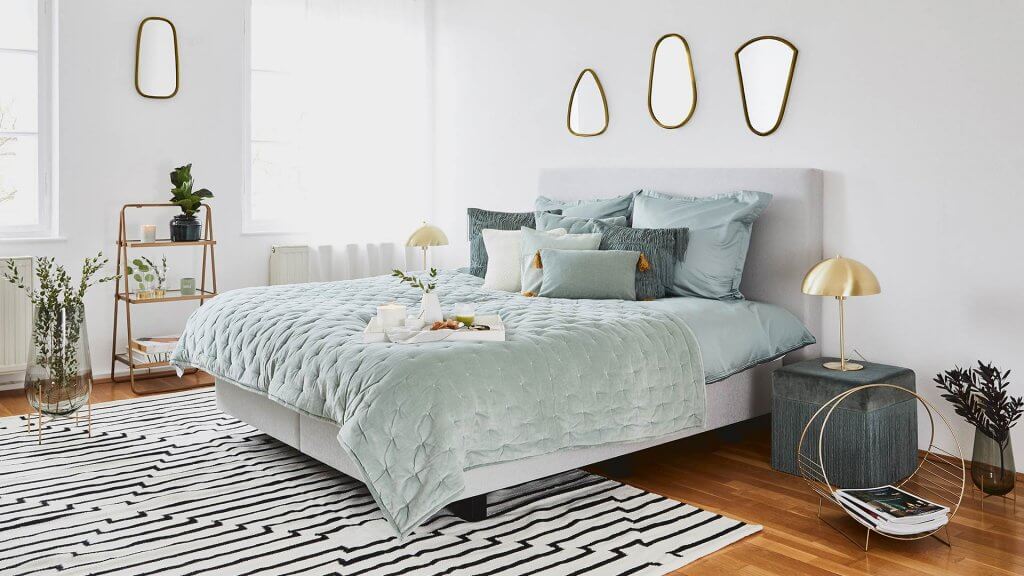 This style is characterized by large pieces of furniture with highly polished and shiny surfaces , mirror type. The fabrics are also bright and with character. Supports satin blend with skins and velvet.
The shapes are geometric and angular and blend with natural motifs , such as large floral patterns, shells or the sun. The walls of the art deco bedrooms are covered with large mirrors , especially behind the headboard of the bed, so that the entire room is reflected behind.
The walls are lacquered in neutral tones with a touch of accent. Balloon lamps and sconces give an extra touch of fantasy. Headboards upholstered in rich fabrics are mixed with armchairs, dressers and cabinets with stylized lines and metal surfaces.
The upholsteries are filled with very bold geometry. The motifs of Greek freckles, zebra skin stripes , white, black, dark gray, mustard and gold colors prevail create an authentic backdrop for art deco bedrooms .
Egypt in the bedroom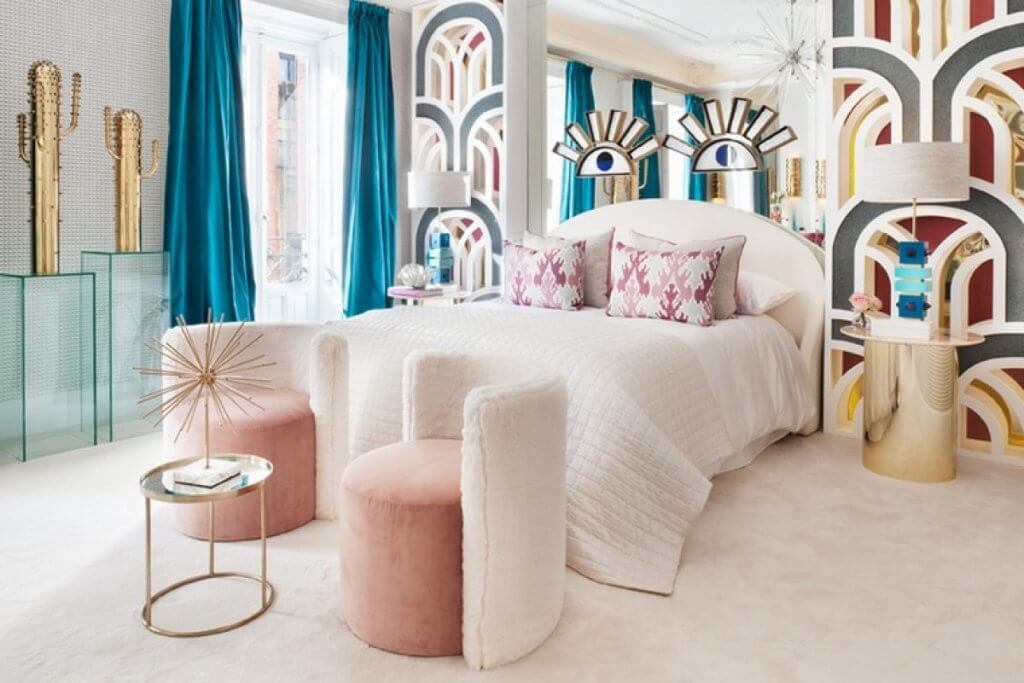 The Art Deco has a clear influence of art of ancient Egypt . The motifs in fabrics and carvings of furniture, carved glass lamps and numerous metallic applications preserve the shapes of the lotus plants, the sphinxes, the fans and the hieroglyphs .
Egyptian motifs are repeated on walls, doors, window carvings, marquetry and ceilings . Vegetable forms and papyri are repeated as an ornamental element in this style that blends glamour with history impeccably.
Key accessories of art deco bedrooms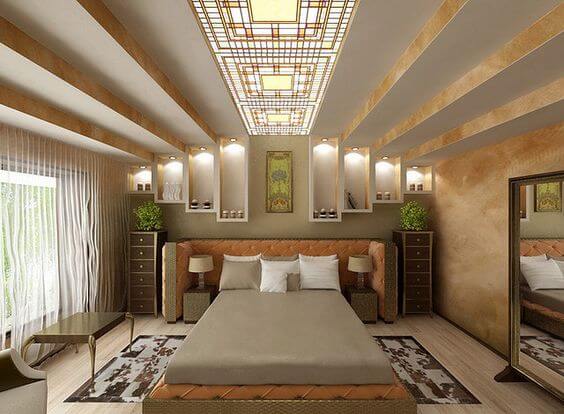 To achieve this aesthetic, accessories are a very important part of any project. Sculptures, art , paintings and design lamps are essential to give an art decoair to our bedrooms.
Whether we want to add this style in pure form or in small touches, we must choose the decorative accessories of the art deco style .
Not only do you have to add them to the decoration, but you have to highlight them ; for example, through mirrors that reflect and multiply the retro forms of modernist inspiration of the art deco style .
The reflection of a lifestyle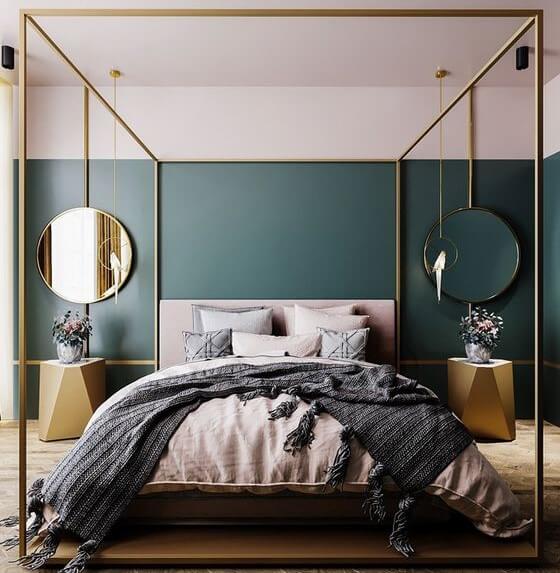 The Art Deco reflects, above all, a way of understanding life. Luxury, art, parties, glamour and good taste are the basic accents of art deco bedrooms . The mix of luxury, distinction and comfort.
A decoration fruit of many mixtures of styles and times . A trip to the past with a unique personality and character. Ornamental motifs of this style are added to the walls through sophisticated wallpapers , mixed with dark background colors and mirrors that visually repeat the motifs.
The Art Deco makes an overture to life intensely lived . Like the motifs of fast animals, such as greyhounds, gazelles, herons or pigeons.
Added to the glamour of gold , chrome and polished surfaces overlap layers of exotic floral patterns, almost ethnic, noble woods, especially ebony, and natural skins.
A very bold style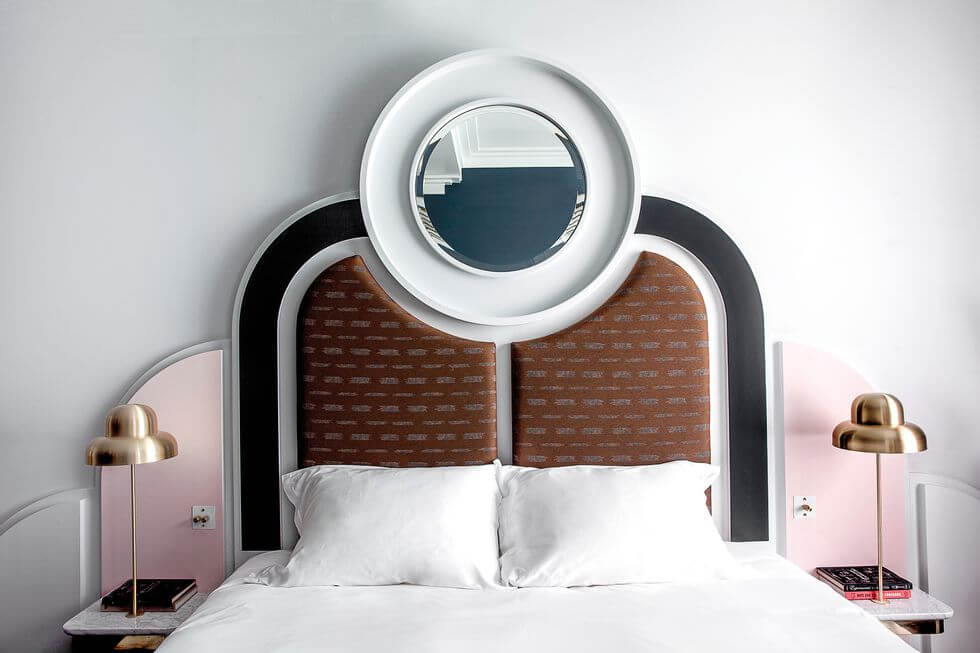 If after knowing all the keys of art deco you are encouraged to give this aesthetic to your bedroom, we are sure that you will end up extending it to the whole house . And it is that the sophistication of this solid decorative style falls in love at first sight.
Categories