Bedding Trends For 2019
Posted on July 31st, 2019 10:23 AM
The new trends in bedding are as expected as those of decoration in general.
Most people, especially lovers of interior decoration, are waiting for the good news.
It should be noted that home textiles are not like women's or men's fashion that can be very different from one year to another, but sometimes is very similar to previous years .
What we can most notice the difference is in the colors that are used.
In today's article we will talk about trends in bedding for 2019.
2019 colors for bedding
The change of year always coincides with the already advanced winter season. This is one of the reasons that almost always at this time often dominate intense, calm and serious colors. For example, mustard, bottle green, navy blue, as well as earth colors, have begun to emerge as the main shades for the first stadium of 2019.
But without a doubt, the color that you will see most repeated in sheets, duvet covers and other textiles is garnet. Bright and strong, it gives a huge sense of luxury and sumptuousness. Having a strong personality, it is recommended to combine it with other neutral tones such as white, pale gray or beige. In this way it does not capture all the attention in the room, but it is unchecked as a fashionable, elegant and moderate element. You can also take advantage and join it with another of the seasonal trends: the print. Large flowers, geometric or abstract shapes will create attractive and impressive compositions.
On the other hand, metallic tones are also in vogue. Gold, silver and copper fit perfectly with both the aforementioned garnet and neutral colors with which to create a contrast effect. It is important not to overload the stay with them since they are very striking and could give a feeling of overwhelming anything beneficial for this area reserved for rest and tranquility.
Finally, if you are more daring or like to bet on the color with capital letters, the Living Coral is your tone. Warm and vibrant, this mixture of pink and coral is made to be incorporated into your bedroom and give you a total face wash. It combines perfectly with both the nude as with intense greens and blues, allowing you to form a fresh and fun space, ideal for the summer and spring time.
Styles of textiles for 2019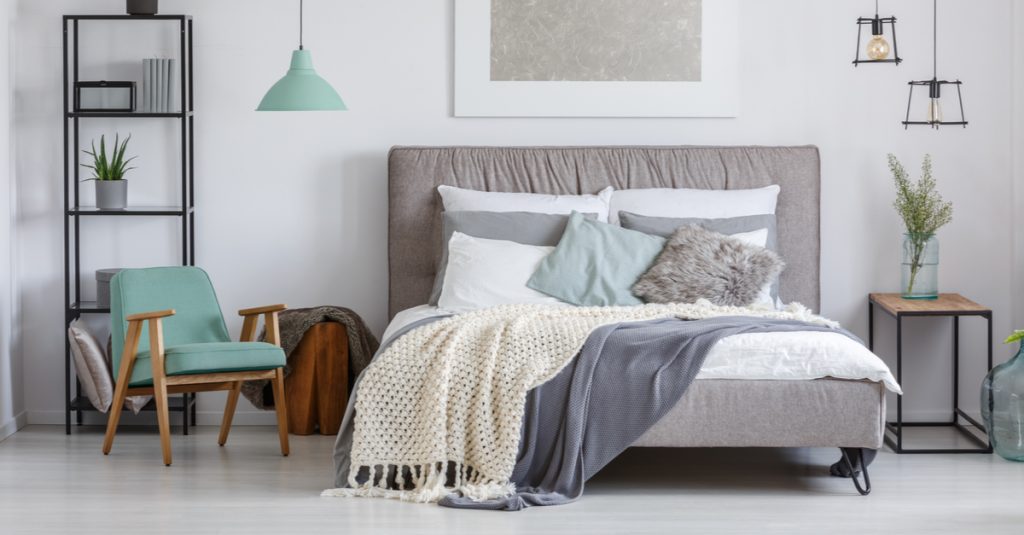 This year is characterized by the rise of more exotic styles as a trend in bedding.
So, we found that the ethnic or cultural style is going to be one of the strongest next season. The African, Indian and Moroccan cultural elements stand out.
These styles are characterized by striking prints not only in terms of shape but also in terms of colors.
Another of the styles that will reign this year will be the tropical one (ideal for summer) and also the one with botanical inspiration.
Categories