Decorate your spaces to surprise your guests
Posted on July 24th, 2019 10:11 AM
It is true that when we decorate the house we do it for ourselves, but also that when guests come we want them to see the best face of our house. The home is something very individual and no one wants their spaces look cluttered s , dirty or ugly and outdated decor.
That is why we are going to talk about decoration accessories that, without being main elements -such as furniture-, are essential in creating a good decorative environment in the home, in addition, they will help make your house look more modern, More updated and more enjoyable for any visit.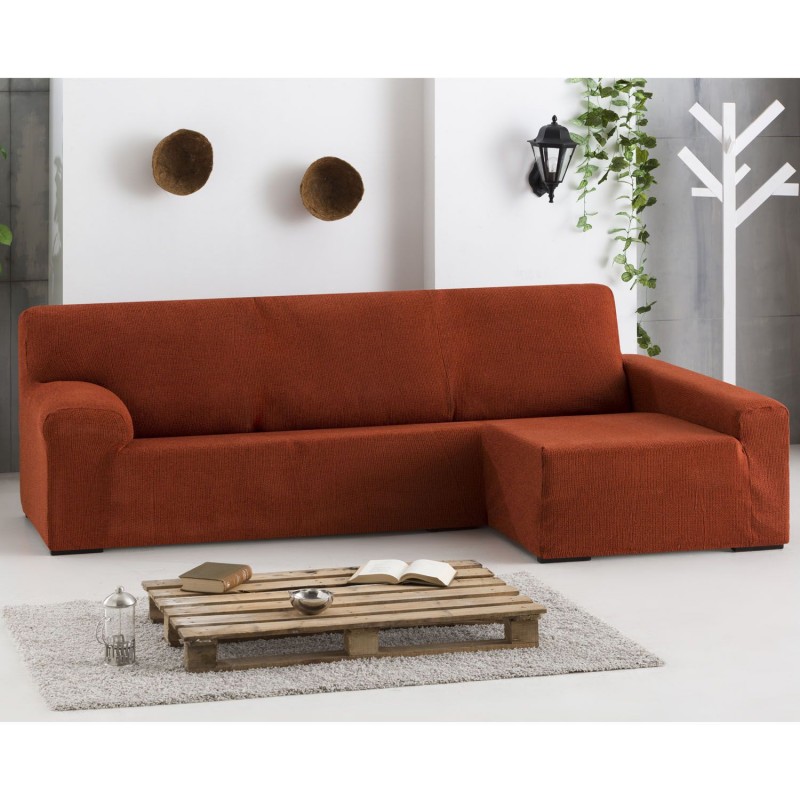 Sofa covers
Sometimes choosing a sofa can be complicated. Surely this situation sounds like to you "You have that one that has been with you for years and you find it very comfortable, but the visits arrive and you do not feel like they see it because it has already known better times and, at least in appearance, it needs a renovation".
Why not buy an adjustable sofa cover that covers it completely and gives it a completely renewed look? Not only will they see the best side of your sofa, but they will also see a cover in a modern tone that will make it look like a newly purchased sofa . You can throw a Rug or Kantha on the sofa to give it a unique look.
And, if the problem is not that the sofa is old but you want it to combine better with the environment, then you can choose the practical style covers, which do not cover it completely, but that protect the areas that are most used and, at the Once, they give that touch of neutral color that makes the sofa look good anywhere.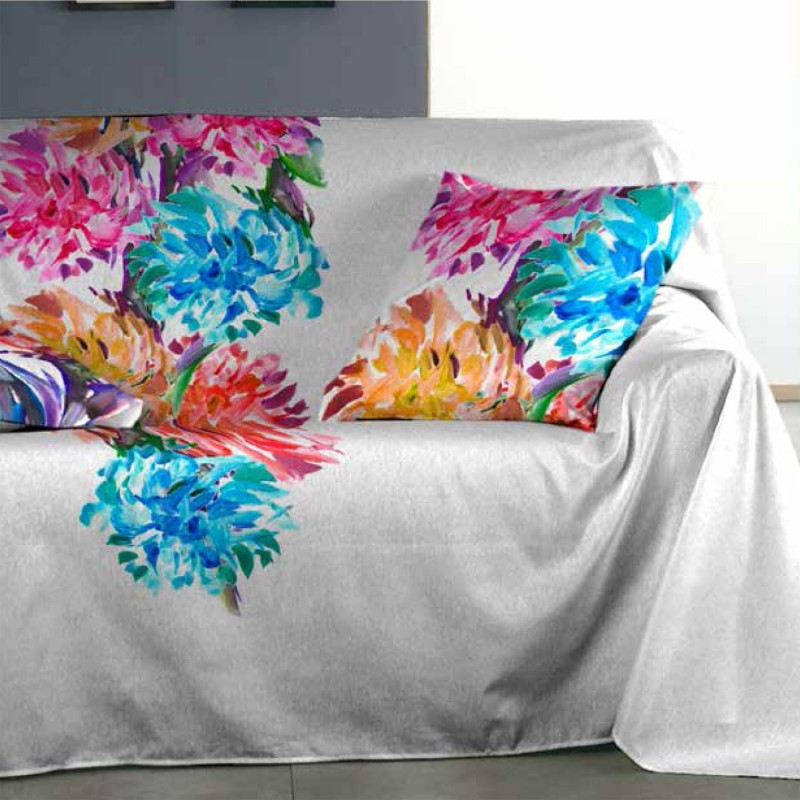 Decorative Foulares
Foulares are very versatile complements that serve both to give your sofa a young and carefree air and to cover the bed during the summer months, since its cheerful prints and its fresh appearance make this accessory ideal for the summer .
When your next visit arrives, cover the sofa with a foulard so that it looks different, newer, more modern and more modern, it will have a totally improved air.
You can also play with the riskiest colors and combinations with decorative foulards. Try combining them by covering only part of the sofa, dropping it casually over a corner or covering only one half irregularly. You get a very bohemian living room, your guests perceive it as a more original and modern space.
Use it to decorate the room , it is perfect for when an unexpected visit arrives and your bed is not impeccable or you are washing the bedspread. You just have to smooth the sheets and cover the bed with the foulard, being perfect in just a few seconds. In addition, your space will have a cooler appearance and a tidier appearance than with the unmade bed.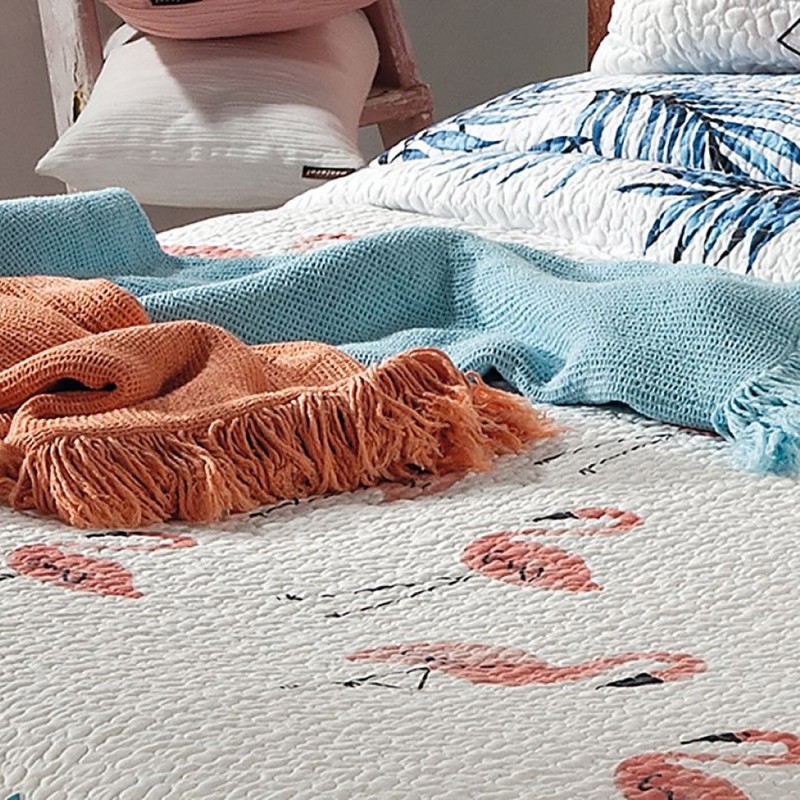 Plaids with a lot of class
If we talk about versatility, we cannot forget the plaids , which have different uses and all of them are very useful. You can use them to decorate by leaving them on the back of the sofa or if you prefer, they look good if they are dropped from the backrest to one of the armrests. They can even be placed on the chaise longue to have a support on the feet without resting them on the upholstery of the sofa.
In the bedroom, placed at the foot of the bed, this look more elegant and sophisticated , giving the appearance of a hotel bed or magazine. The difference is obvious, especially if you combine it with your quilt or with your duvet cover in winter.
Of course, the accessory also serves to have an extra coat in winter, you can use it to cover yourself while watching TV or at the foot of the bed to warm up. In addition, you can use them to cover yourself while reading in bed or if you are very cold.
For winter you can decorate with hair plaids , which have a very warm and pleasant appearance designed to decorate your room according to the season. On the other hand, for summer you can replace them with foulares, with similar functions and a cooler appearance.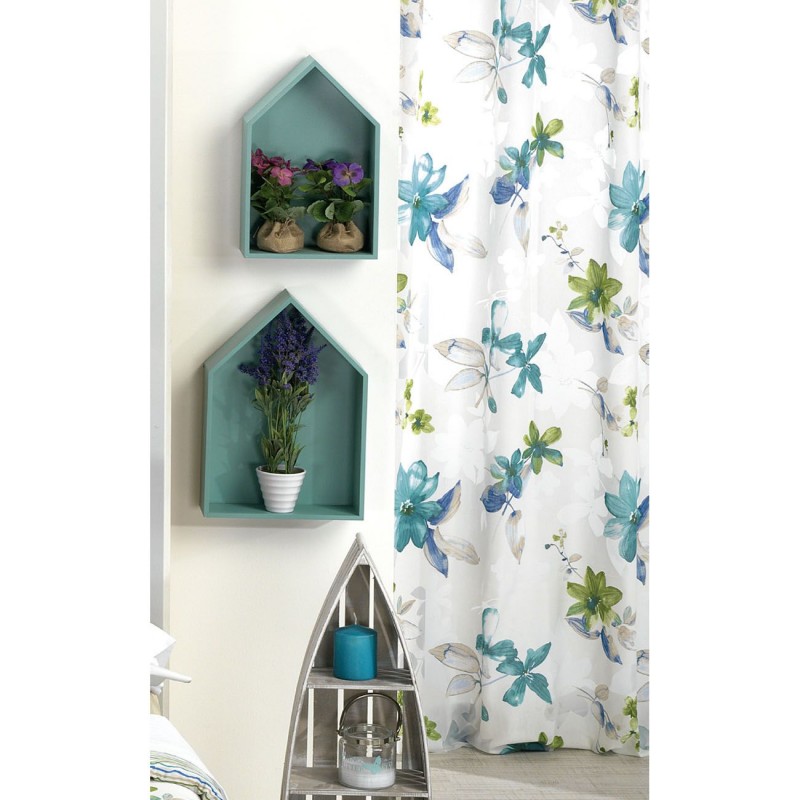 Curtains that make a difference
If you want to have a beautiful decoration in your home, one that impresses your visits, the curtains have a very important role . They are an element that can be the protagonist of your spaces, so you must choose them carefully.
Now the blinds are fashionable , especially the roller blinds because they are very comfortable and easy to clean . But there are many styles of curtains and blinds that you can choose depending on your tastes, the colors of your walls and the decoration of your rooms.
We recommend that you choose curtains or blinds that let in natural light and that combine with the personality of your room. Your guests will be surprised by the brightness of your home and also by the good taste in the choice of accessories.
Categories