Discover how to set up a get together at home
Posted on April 14th, 2019 03:23 PM
DIY get together(do it yourself or do it yourself) are trending right now. People have found that organizing their children's get together is no longer a question of prices, but of being able to have more privacy and being able to do things without schedules and how one really likes them.
And if you are thinking that it is necessary to have a detached house for this type of celebrations, it is not like that, since you can do with it renting a rural house during a weekend, an option that allows to have a very special way. Even if the weather permits, you can rent a house with a pool so that the children can have a great time.
How to organize people
Whether you rent the house or you do it at home, you have to be clear about how many people will go in advance , since organizing a meal for ten people is not the same as it is for thirty. And if the house is going to be rented, this will also determine the type of house that is needed. That is why you should ask that the assistance be confirmed in advance of fifteen or twenty days at least.
For that, the invitation can indicate that you need to have confirmation on a specific date . Although there will always be some who for different reasons can not confirm, will be the least and everything will be more organized.
The organization of the table
The ideal is to have two tables, one for adults and one for children. Thus, everything will be more organized, children will enjoy at their own pace and the elderly will be more carefree. It is a good idea to hire the services of one or two people to take care of the children and entertain them with their games.
When an entertainment service is contracted, it is essential to make it clear that they should also take care of the children eating, taking them to the bathroom, etc. So there will be no problems regarding these issues because if only the animation is hired they will not have to perform this type of work.
The children's table can be decorated for them, with fun tablecloths like the one shown below, plates and paper cups of their favorite characters. You can even make the get together thematic oriented to the favorite character of the protagonist.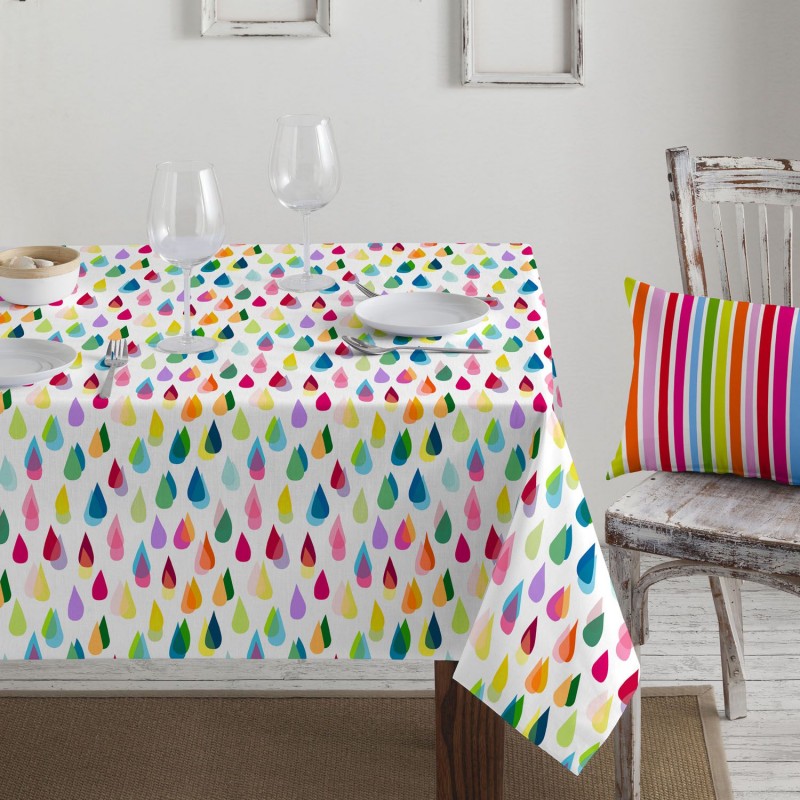 In the table of the majors we will make a little more effort using pretty cloth tablecloths and a suitable crockery. If there are too many guests and we do not have a tableware that arrives for everyone, then we can choose to rent it together with the catering service but it is best to save this expense by combining several dishes in different ways that look beautiful and the result looks original and very attractive. Take your own tablecloths and still save more.
You can also prepare a cocktail-type meal in which all the food is arranged in different tables without the need of waiters to serve it.
For this you will only need tablecloths and a nice distribution of the dishes on the tables: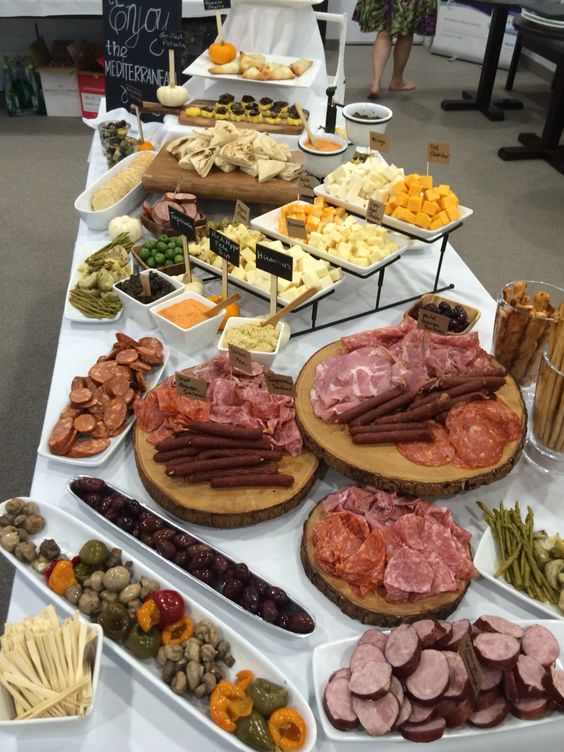 The organization of food
The best way to solve a meal for so many people is with a catering service that is responsible for bringing all the food and heating it. We can also take care that the tables serve if we do not want to be aware of having to do it.
Another option is to serve cold food, this way we will save the table service, which will make everything go down a lot of price. For children you should hire a children's menu of the style they like, with dishes such as pizzas, noodles or pasta that they eat so well.
The decoration
The decoration is very important and you have to dedicate time to everything is ideal. Therefore, whether it is done at home or in a rented house, it is important to be able to dedicate the day before to place everything so that it looks perfect.
On the Internet you can find many decorating ideas for tables for events that you can do with a little time and saving you a lot of money.
For example, choosing cushions of different colors you can mount a chill out area for adults and a playground for children.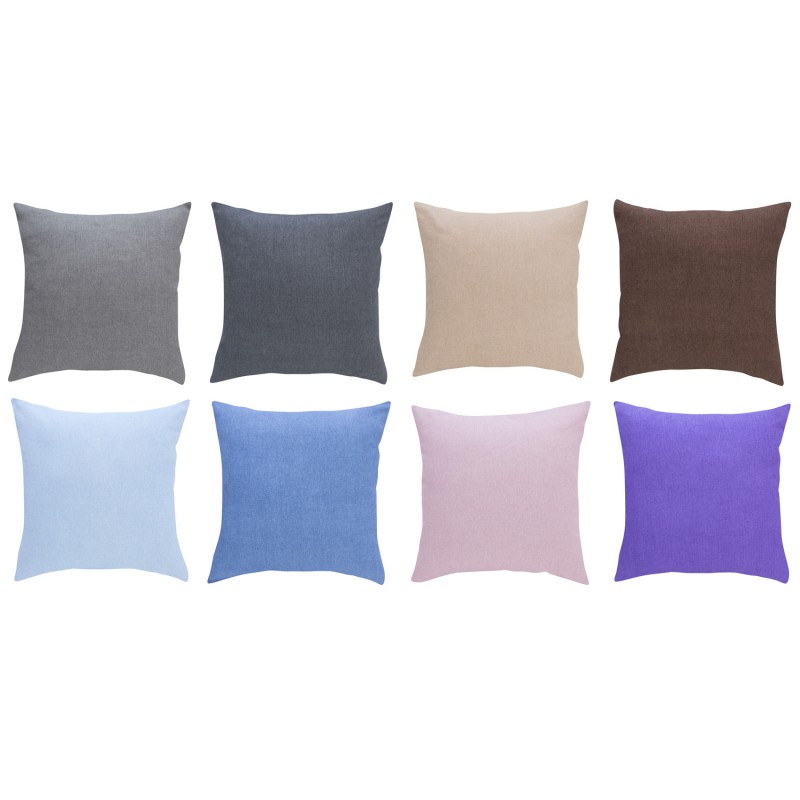 Imagine preparing a table as fun as this, based on cushions: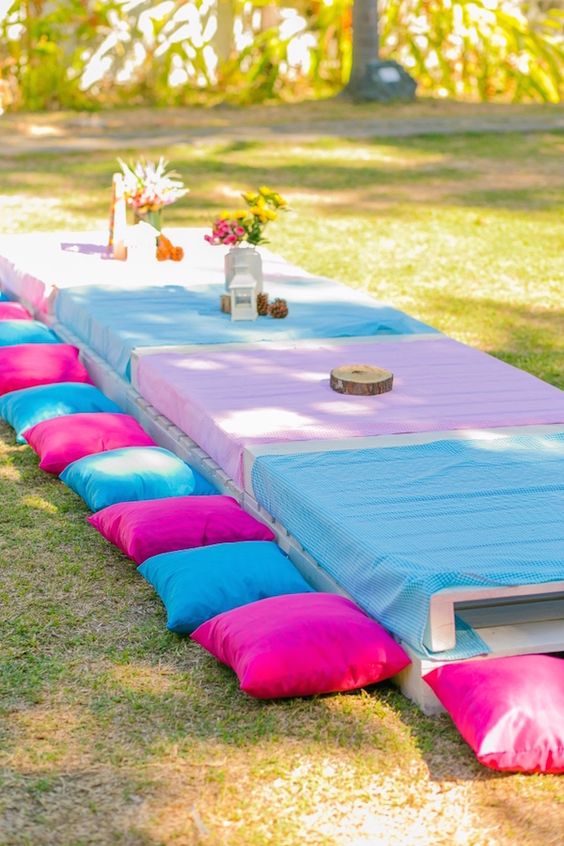 Memories or details for the guests
Memories of first get together given to children and adults take a large part of the budget. Money that you can save yourself in large part if you make them yourself.
You only need to buy the material and you can create nice boxes for sweets for the little ones and reminder cards for the adults with a scrap style, to give just one example. With what you are going to save on them, you can already pay a large part of the rent money of the house.
Finally, note that such is the fashion of this type of get together that there are already houses that are rented with the all-inclusive package: house, catering and organization of the party for those who prefer not to do anything and enjoy the day without having to worry about No aspect of the organization.
Categories