Everything About Kaftans! Ways you can rock this comfortable garment.
Posted on December 10th, 2018 12:01 PM
During the last few years, every time that summer approaches, fashion magazines and blogs analyze fashion trends for women and we can see that the kaftan becomes an indispensable garment again and again each season. Possibly the success of the kaftan is because it is a comfortable and ideal to combat the heat, with which we can play creating very different looks, it depends on the elements we choose to accompany it will create a completely different look even using the same kaftan .
It's about the kaftans! Some light, cool clothes that can give your look an elegant or more casual look depends on how you combine it. Roopantaran, has managed to design exclusive pieces, providing something special to each of them. Each garment is made individually, and its creators want that when dressing one of their kaftans you feel special.
The kaftan can be long, short, printed, smooth, with ornaments, ethnic or block print style motifs. It is a garment full of possibilities. It is not an exclusive garment of the beach and the pool, but it is a very versatile element, perfect to be used on multiple occasions.
Ways To Use Kaftans
A Perfect Dress For The Beach The Kaftan, without a doubt, is the best way to go comfortable and stylish to the beach. The kaftan offers many possibilities for the beach or the pool. It is light and elegant, perfect to put on the bikini or combined with jeans at sunset.
A FANTASTIC LOOK FOR A WALK IN THE MORNING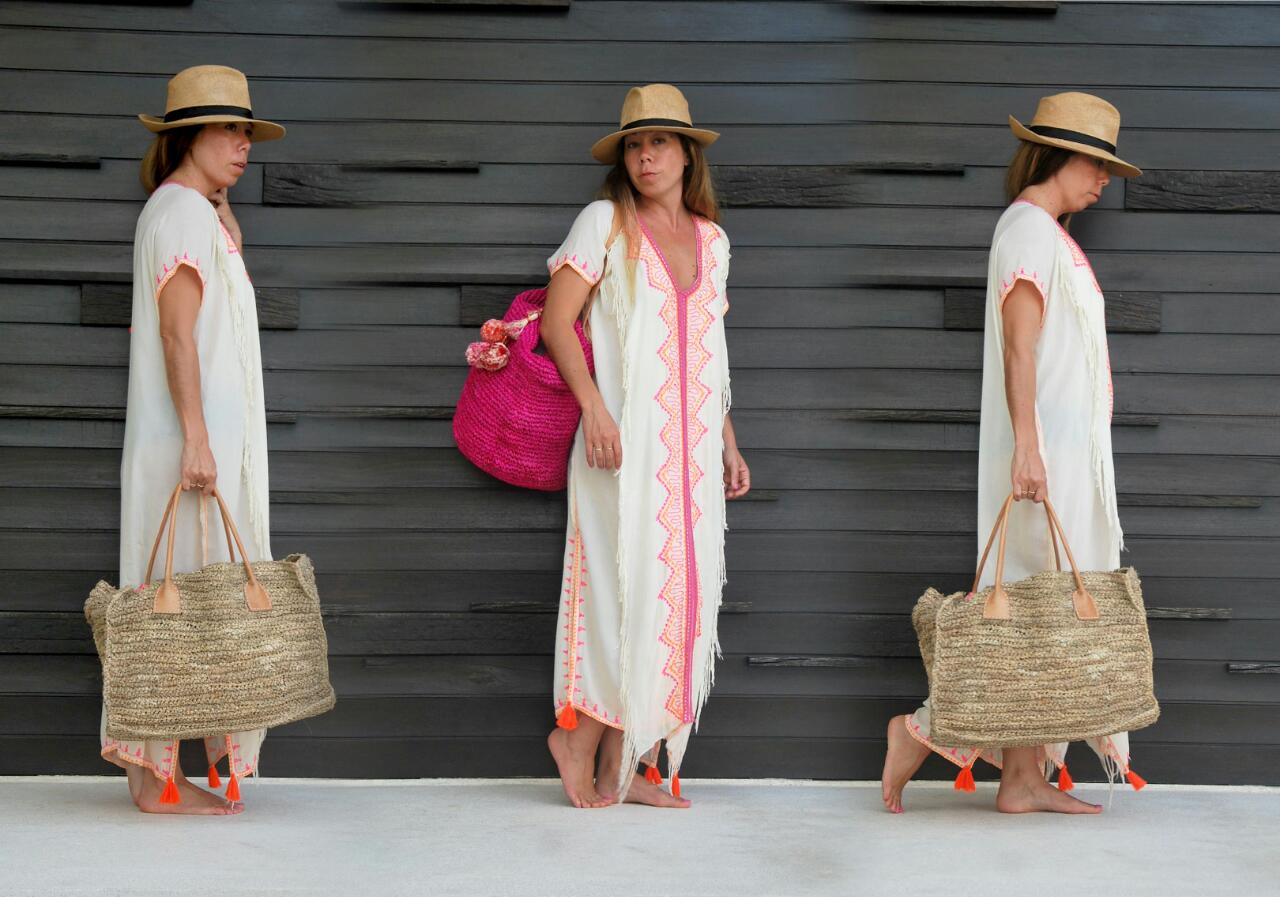 Wear an Block printed kaftan, gladiator sandals and a crossed bohemian bag. If you add some long handmade necklaces to this outfit, you will become the "it girl" of your block.
TO HAVE A COFFEE WITH FRIENDS
You can accompany your printed kaftan with a belt or use a kaftan knotted at the waist. Ideal with wedges and a maxi bag.
AT NIGHT
For the night, if it refreshes, you can combine your kaftan with pants and platforms. But if you live in a hot area or are on vacation, wear your pretty legs and opt for a short kaftan.
Other options
Other options to go comfortable and stylish to the beach can be a white shirt, knotted or loose, or a flowing dress. And remember two tips: loose garments are preferable than tight and fewer pieces better . That is, a single garment (dress, kaftan) is better than not several. Let's bet on the simple and comfortable outfits.
The complements
Finally, we must not forget the complements , they are the final touch to a perfect beach oufit. You can not miss a hat that gives a chic point but also protects you from the sun. You can choose between pamela, borsalino or if you really like the casual-sport look, a cap. Put an ethnic necklace on the kaftan, hang your carrycot or beach bag (always big to fit everything) and take your sunglasses. Ready for a day on the beach!
As we said at the beginning, kaftans are versatile garments that we can wear in their multiple versions, longer or shorter, prints or neutral colors and we will always triumph with them. Don't forget to explore a wide range of beautiful Kaftans on our store.
See you soon :)
Categories