HOW TO DECORATE YOUR HOUSE IN WINTER
Posted on October 8th, 2018 09:16 AM
At Roopantaran , we believe that a comfy winter decoration , makes your life happier. And it is not something that we have invented ourselves, it is something that is scientifically proven.

The better you feel at home, thanks to the decoration, the happier you will be in it. Therefore, it is so important to know how to decorate properly in order to achieve the desired happiness that we all expect.
Today we are going to give you some interesting tricks to not only decorate your house, but that decoration, provide immediate happiness. Take good note!
Fill the house with quilts and textiles
For the winter, the decoration with quilts and textiles becomes fundamental. We can not be happy at home, if in winter we do not have at hand, a good quilt, a soft cushion or a warm carpet where the cold feet rest.

You may not know which quilts to choose among so much variety in the market, so, we leave this link, where you can find some really beautiful quilts.
Neutral and warm colors
In our particular search for happiness through the decoration of our home, plays a very important role, the choice of the colors of the house when decorating.
The best for our objective is to choose a chromatic palette based on very warm neutral colors . Raw tones for the walls, combined with some wall in dark tones like eggplant, dark turquoise or taupe. Velvet sofas in shades of gray, emerald green or dark earth, blankets and carpets in shades of beige, brown or light gray. Let's not forget to add something in leather color, either in leather or in any other object.
Once we have the base in neutral tones we will add small touches of color , to give life to our home. You can put some color through the carpets, the plants themselves, some flowers, or small decorative objects. Depending on the style of your home we will choose pastel shades or more saturated colors.
Adequate lighting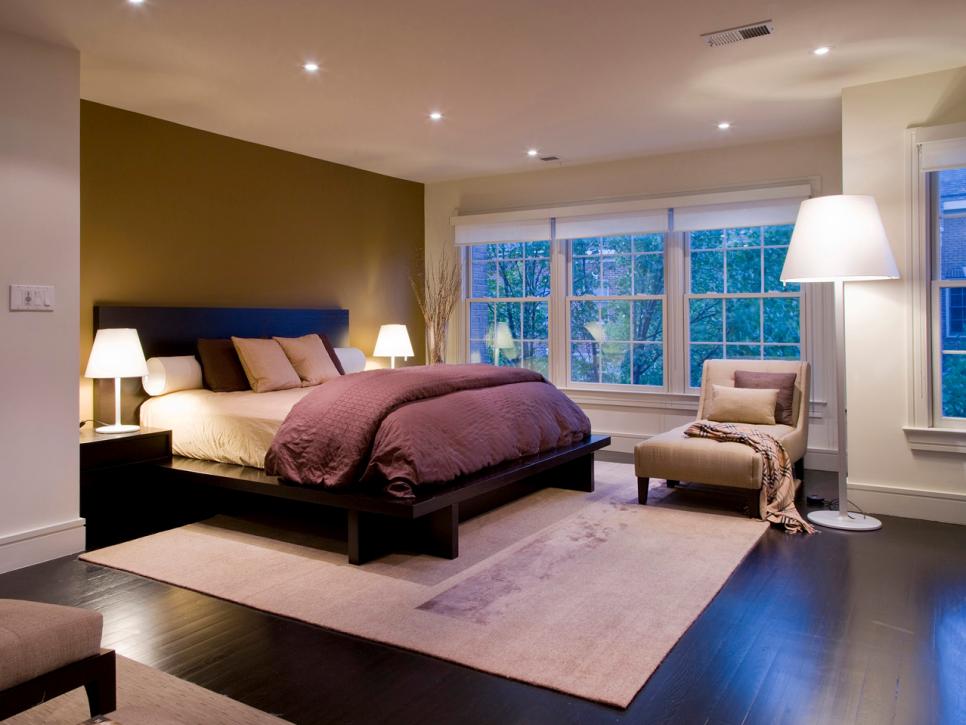 To decorate your home so that you feel comfortable and happy in it, lighting becomes key . To do this, it is best to forget about direct lights and bright white light bulbs.
To be comfortable, and warm at home, we have to create intimate environments. For this we will lower the intensity of the bulbs and choose warm colors.
On the dining room table we will lower the ceiling lamps, as if they were spotlights, and we will also resort to the flexes, floor and table lamps, for the living room and the bedroom, ignoring the ambient lights.
Use the flexes and spotlights to illuminate and highlight pieces that you love in your apartment: photos, works of art, books, sculptures, a plant ... In this way we will feel as if we were in a cabin in front of the fire.
Live the metal
As we have already mentioned in the colors section, although the basis of our home will be playing with light and dark neutral tones, looking for contrasting touches, it is always very elegant, adding a touch of color or chrome to give a somewhat more sophisticated air and cheerful to the decoration.
Gold and copper are trends, so we will find a lot of pieces with which to decorate our environment . In this case, as it is about a finish with a lot of personality, we will not abuse them, and we will put at most four or five small elements in each space, such as chandeliers, a bowl, a vase and a picture frame. And only a couple if its dimensions are greater, such as a lamp.
Details
The decorators are betting on the decoration details of vintage type. These can be telephones, tableware, chandeliers or small furniture. Natural decoration is also gaining strength in winter decoration trends.
One suggestion is to recreate the appearance of forest or jungle in the interiors of homes. Also, a good idea is to use plant pictures or plant compositions.
Categories