Ideas to decorate your home for Christmas
Posted on December 24th, 2018 01:08 PM
Enter the house and breathe in that nostalgic atmosphere that awakens a smile in our eyes, see in the Christmas details the memories of our childhood, have a space to leave those gifts that we have prepared with such enthusiasm ... The Christmas spirit begins to be noticed and before to catch you preparing the table for Christmas Eve dinner we want to give you some ideas to decorate your Christmas home without leaving aside the good taste.
The first step is to visualize the spaces where you want to put some Christmas magic, set yourself a budget goal and curse that we started, because this year you will be the envy of the neighborhood with these ideas for Christmas.
1. Christmas home? Not without a tree!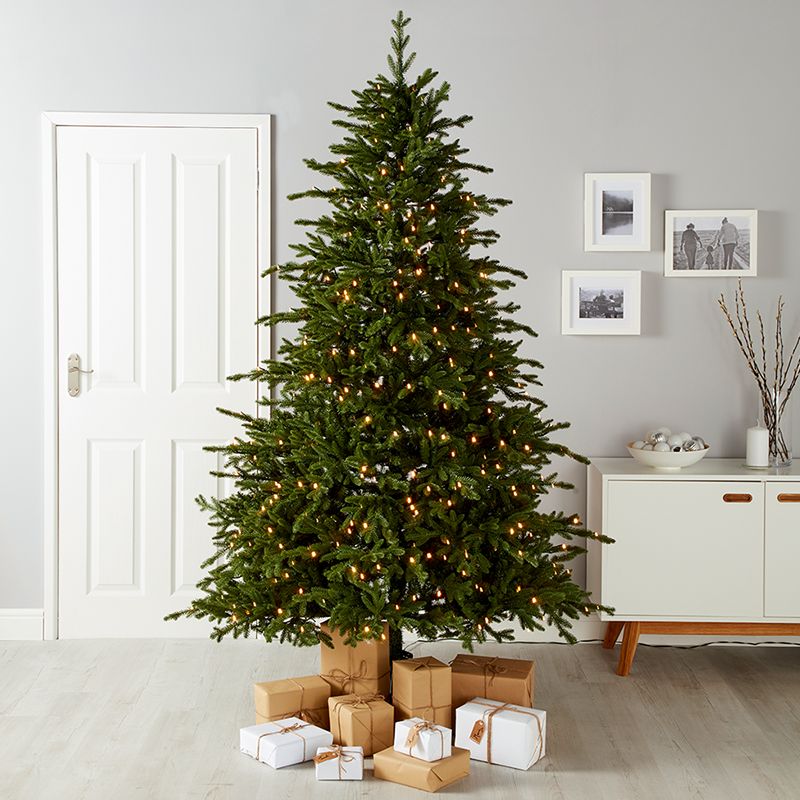 There is no greater Christmas icon than the Christmas tree and since Cuore Bello, as experts in interior decoration , we know that there are many ways to give a personal touch that contributes style and makes a difference. The most important thing is to fit the Christmas tree in a place where there is enough space to expose the decorative work that is invested in this so characteristic Christmas decoration. Traditionally it is usually placed in the living room or the entrance, since it is a beautiful letter of presentation for the guests.
If you already have a tree you will only have to hit the add-ons, and these should fit with the colors of your home. It is true that we usually see Christmas trees where red, white, green, gold and silver colors stand out, but you can choose the colors that you like the most or that fit the interior of your living room or hall. A tree that highlights more unusual colors such as turquoise or pink will be a success to make a difference on your Christmas tree this year.
As for the decorations for the Christmas tree you have endless possibilities, but since we want to make it easier we suggest you leave the tinsel for other spaces of the house and complete your tree with bows and spheres, leaving space for see also the beautiful tree that hides underneath.
2. Lights, camera and Christmas!
The lights all people like for some extraordinary reason, almost magical, but there are many ways to put Christmas lights without making your house look like a real disco and keep a simple style that inspires Christmas. We recommend the use of white cable Christmas lights, as they generate a much more attractive and elegant feeling. Also, if you opt for those that have shapes as stars you will conquer even the most reluctant to Christmas.
The versatility of the lights makes them adapt to any space in your home, from the outside to the corridor, creativity to power!
3. Decorated Christmas doors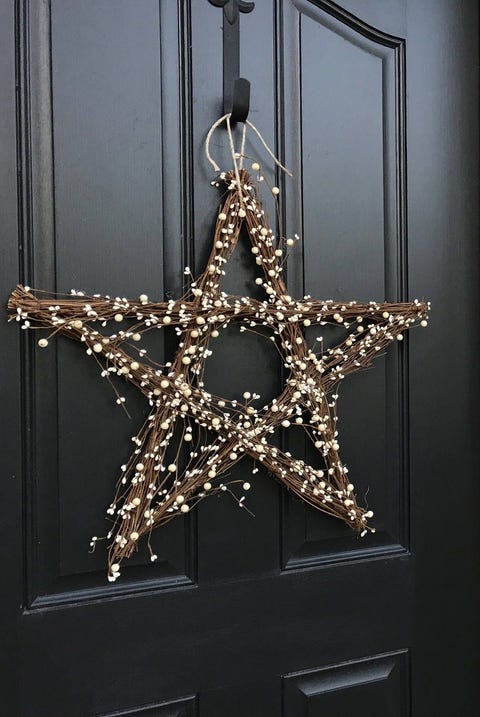 If we have previously talked about the Christmas tree as a letter of introduction, the door is a welcome element for our loved ones. That's why they deserve that the wait behind the door while you just light the candles or final details is a foretaste of what they will see once you open them.
The Christmas wreaths are a very simple element that add value to all the decoration and that is for those who visit you to know that Christmas has arrived in your home. You can choose a typical crown with green and red colors, or risk with some silver or gold, because the important thing of this Christmas decoration is that it stands out above the color of the door.
4. Furniture with Christmas details
The furniture is part of our home all year round, but just as we arrange for the important events of this time of year, they can also be decorated with Christmas details and look new. The color gold is a success for the decoration of your home, and at Christmas it is also a perfect ally. A golden mirror at the entrance, a golden table on which to place a simple Christmas centerpiece or a lamp that shines both inside and outside. The only premise with the golden furniture is that you use it with moderation and good taste. You can also add a touch of bright home furnishing to the interior like: bed spreads, table covers and cushion covers.
We know there are so many possibilities that the idea of ​​giving a Christmas touch to your home without it being too much seems complicated, but with these simple ideas you can achieve an elegant style for this Christmas. Of course, as much as you like how the Christmas decoration of your home has been, do not forget that once the Day of Kings is over you have to keep the Christmas spirit for next year.
Categories