Ideas to get the perfect Christmas decoration at home
Posted on December 21st, 2019 10:54 AM
With the arrival of Christmas , the house is filled with lights, tinsel, Christmas trees, gifts ... A world full of hope for those who like to take care of the details.
When choosing Christmas decoration for our house, we can opt for the traditional one, for a more chic one, for the Scandinavian one and, ultimately, for an endless variety of styles. Todays blog brings us some ideas that we find in houses with the best Christmas decoration . Let them inspire you!
Christmas details that fall in love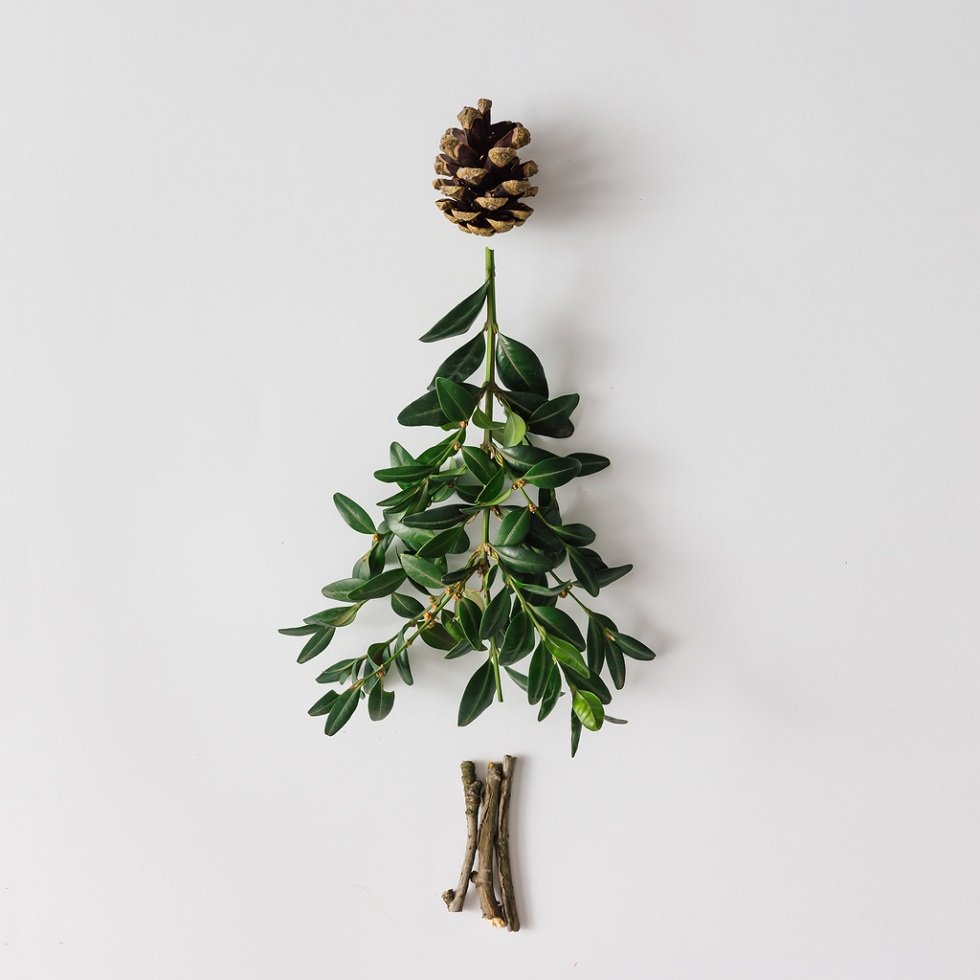 When we talk about Christmas decoration, we don't have to refer to the traditional Christmas tree , or the balls, or the stars in the window. And we can also decorate our house in a much more minimalist way, without losing the charm of Christmas. We can bet on whites, grays and golds, very light furniture and small details in these colors that will give a sophisticated and very elegant touch to our living room.
Create our own Christmas corner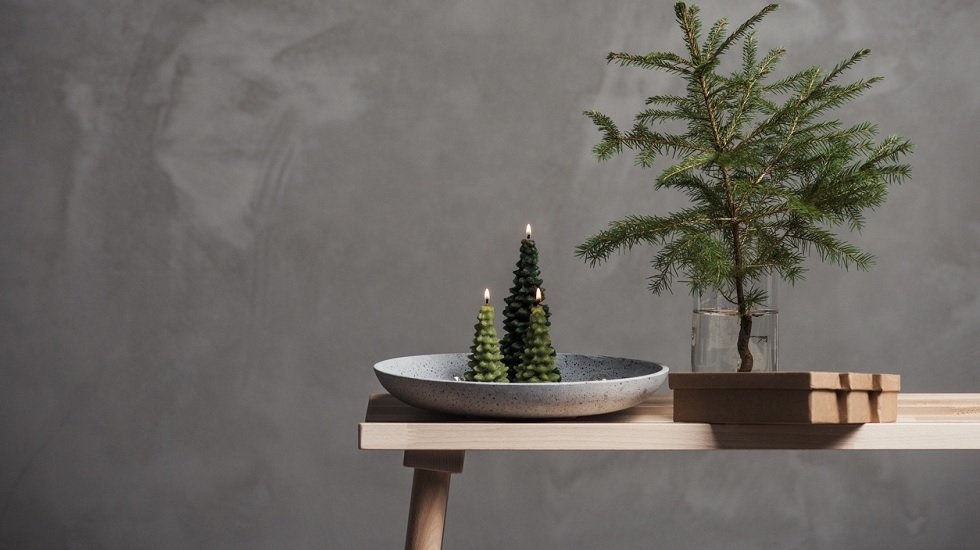 Choose some tree trunks, place them on the floor and decorate an old table or the table we have in the hall with plants, Christmas balls and candles . We will get a Christmas corner of the most authentic and natural, without the need to flood our house of ornaments.
A very minimalist tree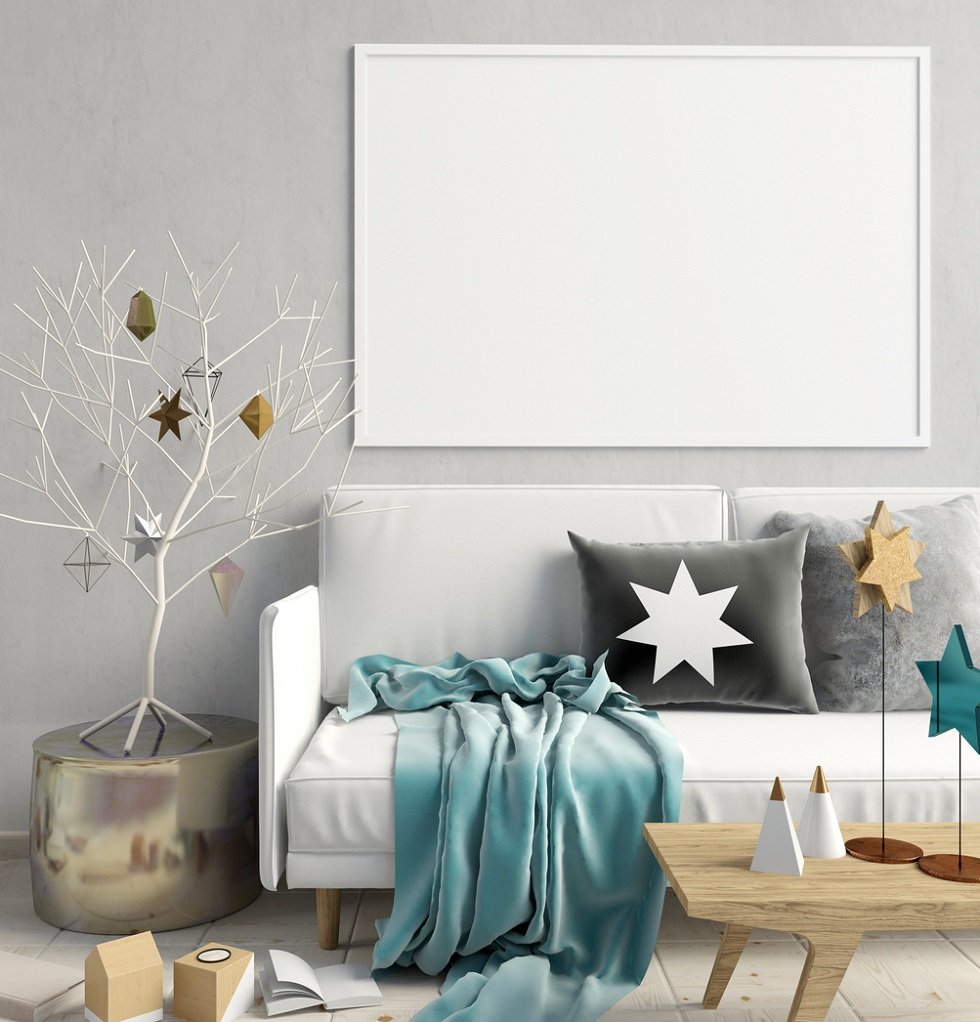 Because simplicity is often good taste, we can bet on a Christmas tree of the most minimalist. We talk about a simple tree with simple branches. To install it you only need to have a corner and choose the simplest Christmas decorations to hang them from the branches . A bet for houses with a lot of style or with few square meters.
A room full of Christmas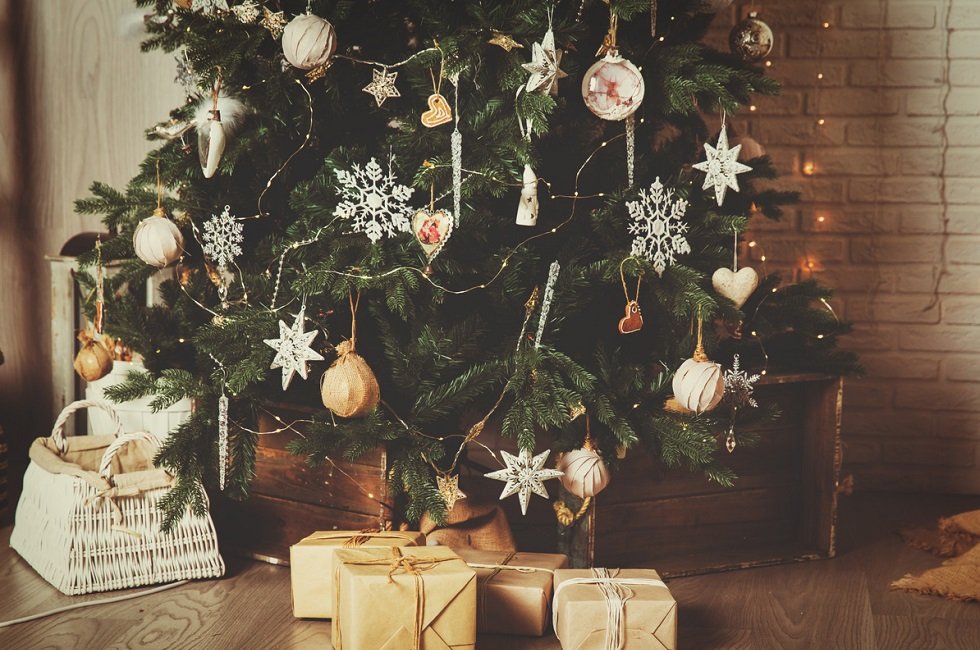 A classic that also fails is the traditional Christmas tree: large, leafy and full of balls, ornaments and bows. If we want a beautiful decoration in this style, we can for the same color range: reds and whites, golds and pinks, grays and greens ... The key is to maintain the same colors throughout the Christmas decoration of the home.
Light up christmas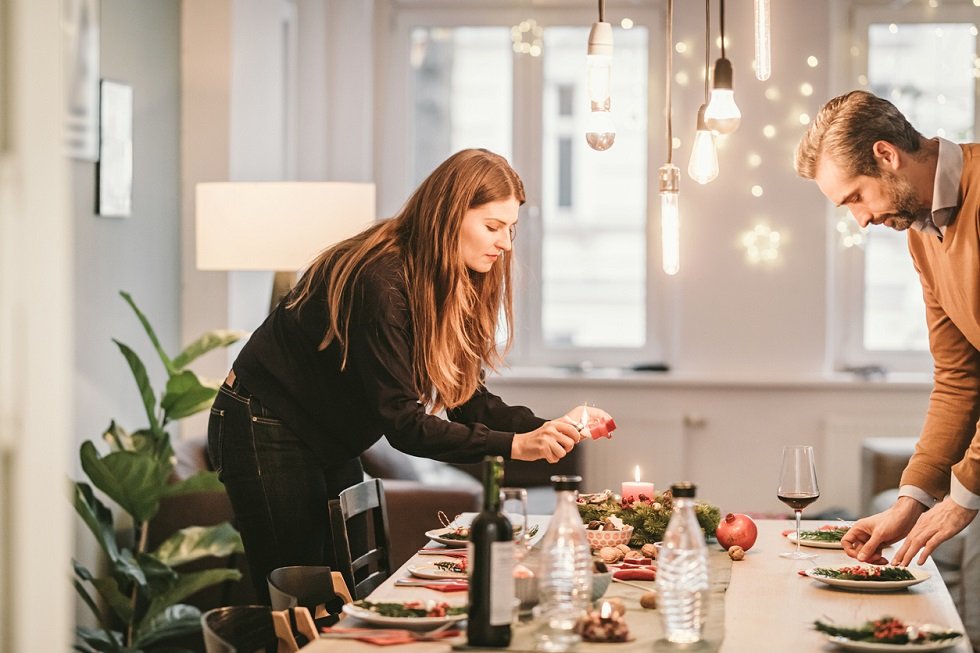 This dining room has a special charm thanks to the lighting: small garlands of stars that hang from the ceiling and crown the main table. An indirect, subtle and magical lighting that will allow us to celebrate family lunches and dinners with a delicious atmosphere.
Dreaming about Santa Claus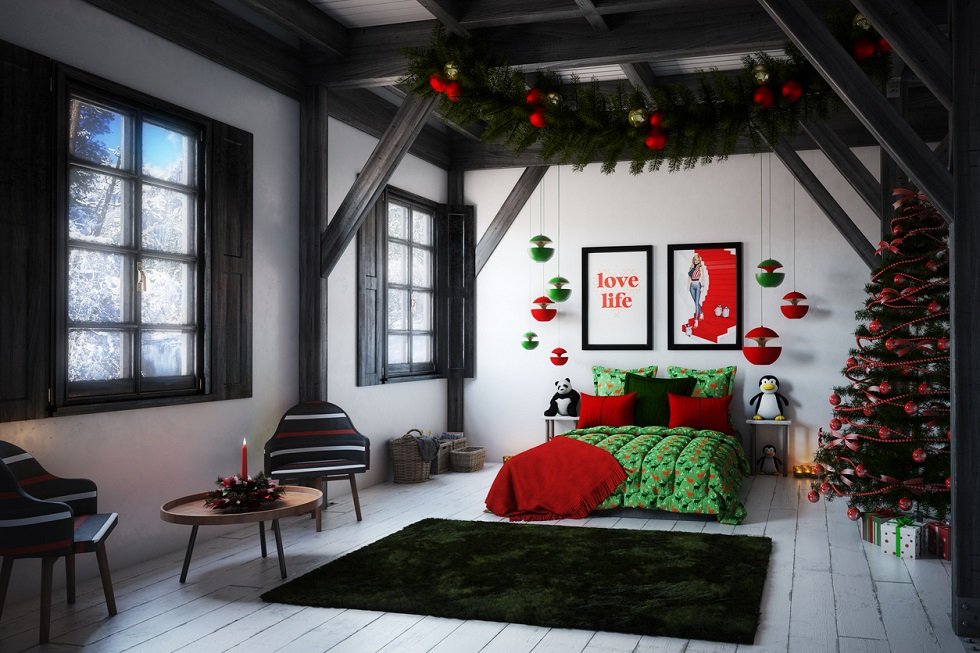 An authentic bedroom that invites you to dream about Santa Claus is the proposal we bring you. White paint walls, rustic windows and Christmas garlands . In textiles, bet on the classic tones of Christmas: green and red, which without being strident, give the perfect touch to the bedroom.
Enjoy the heat of Christmas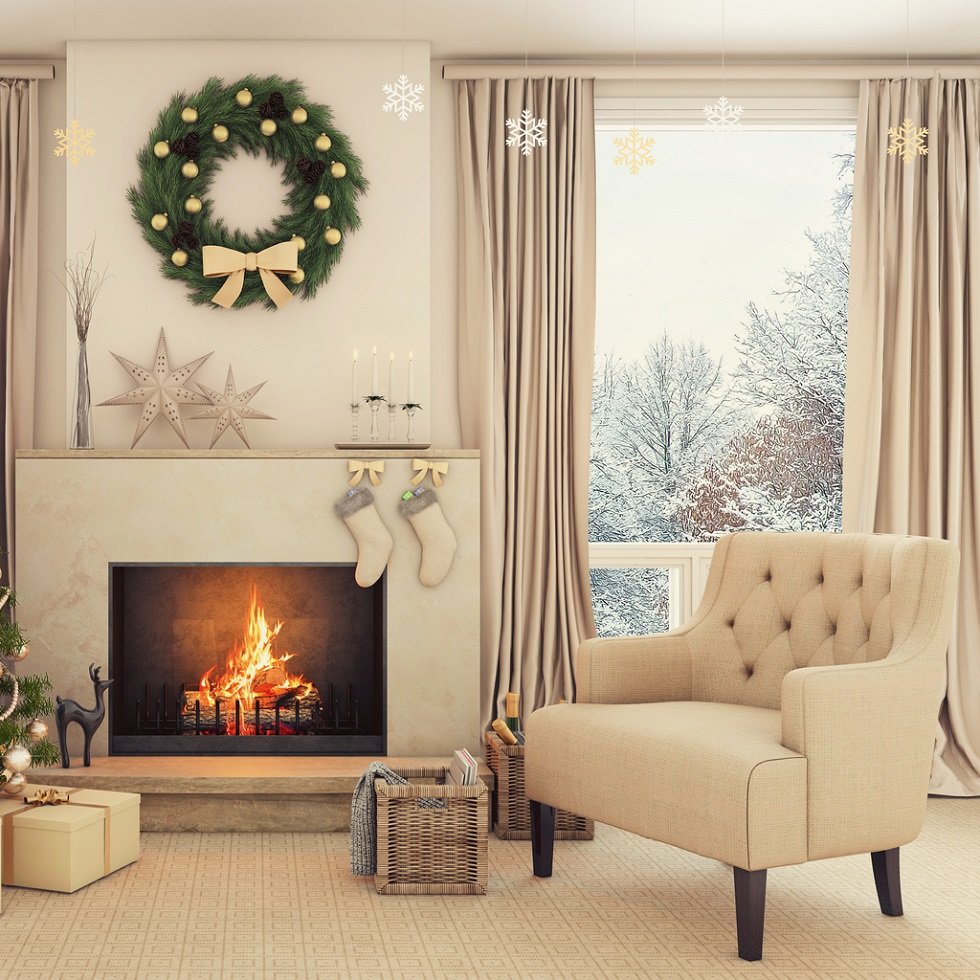 If the house has a fireplace, it is the perfect time to decorate it. At Christmas, the fireplaces take center stage and there are many ways to give them a personal touch . The one we propose is a traditional bet without lacking charm: a green crown, stars, twigs and candles combine perfectly with white tones and with socks that invite Santa to bring many gifts ...
Gifts with a lot of style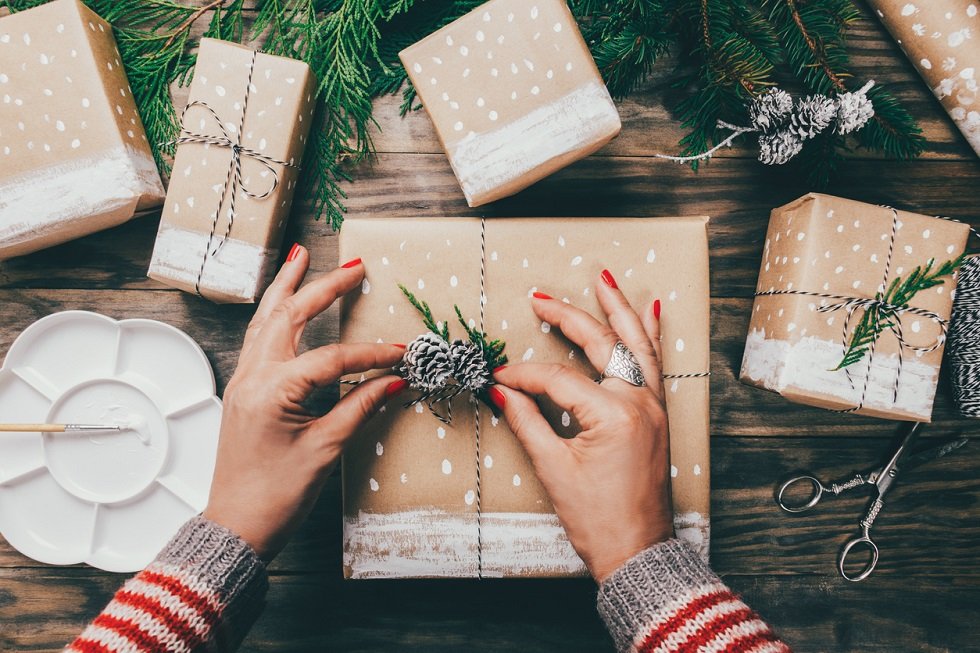 When it comes to wrapping gifts, we can also take care of the details and choose a wrapping paper that already invites to Christmas. There are many options, but this has caught our attention because it is handmade and the drawing, minimalist and delicate, offers us a snowy Christmas landscape . Lovely, right?
Categories