Keys to get a boho or bohemian style decoration
Posted on September 3rd, 2022 06:38 PM
The boho or bohemian style exudes naturalness and good vibes and is something that many of us also want to reflect in our home. But, being a mix style and without specific rules to follow, it can be difficult to manage , so today we are going to see how to copy this look in decoration without getting too complicated.
What is boho or bohemian style decoration?

Decorating in a boho or bohemian style means mixing and matching styles, colors and cultures to achieve an eclectic atmosphere without following too many rules. It has oriental, hippie and ethnic influences and tries to represent a free and natural vision of the world.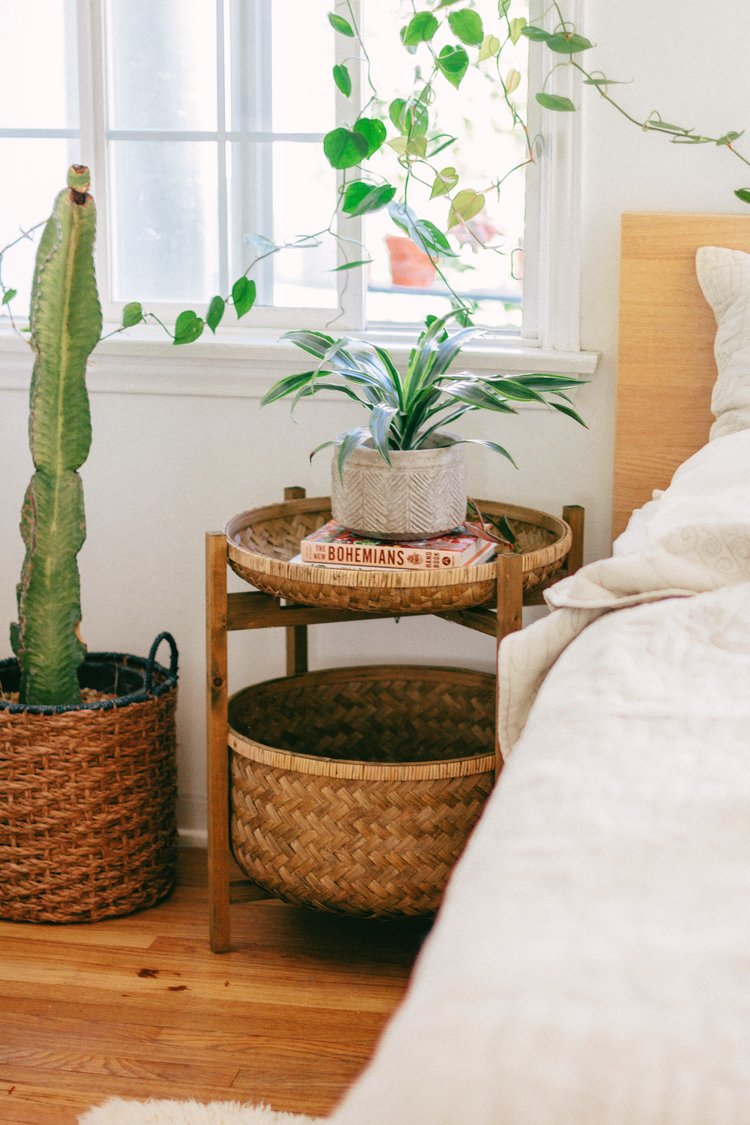 Copy the look: keys to achieve the boho style
Unlike the boho chic style , which uses more neutral colors and is more demure and detailed, bohemian decoration does not follow guidelines in color, textures, or combinations, so it can become chaotic if we get carried away. So that this does not happen, we can use the most basic keys of this style that we are going to review but without getting too crazy with the mix.
ethnic prints
Although patterns are not a problem in boho decoration, since many and diverse ones can be used, if there is one that cannot be missing, it is the ethnic print. You can use it on its own on rugs to get the look, as it is a staple of this style, but it can also be added to cushions, blankets, bedding , etc.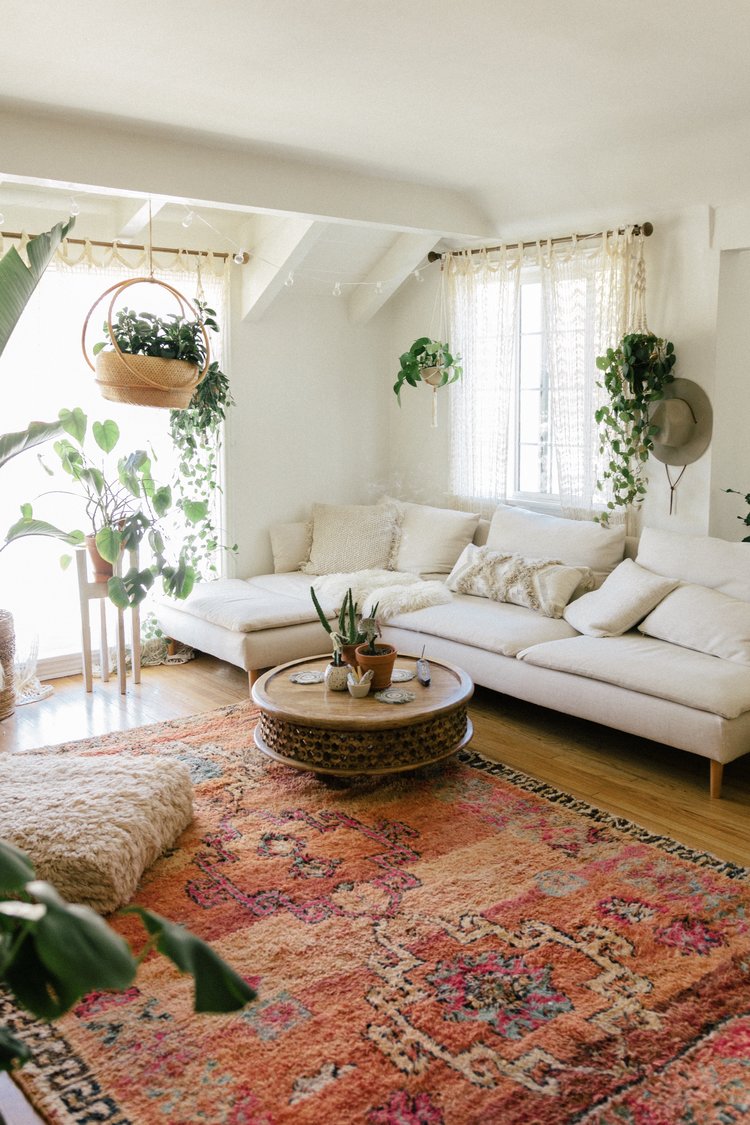 color on white
Vibrant color is essential to a bohemian style and is fun to decorate with, but it can be overwhelming. To avoid this feeling, you can use a neutral base and colors in the details and furniture. Earth tones , oranges, greens and blacks will perfectly complement a white or raw background.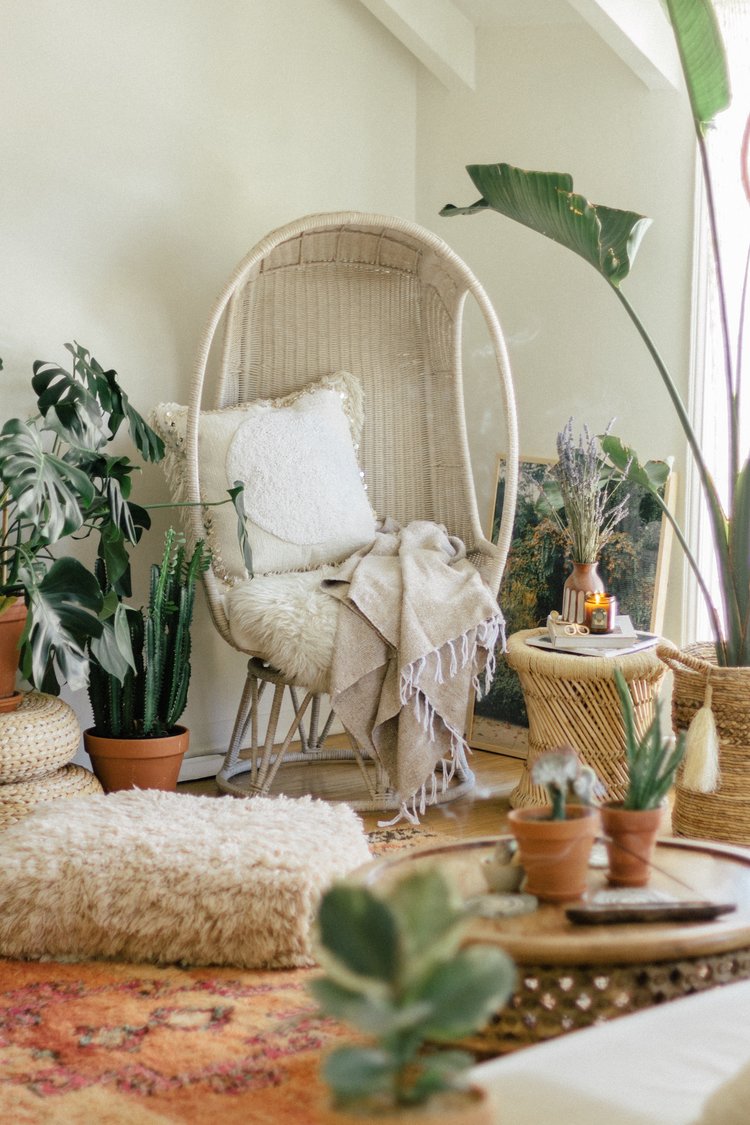 natural materials
It is one of the great current trends , but that does not mean that the use of natural materials in interior decoration is new. Wood, wicker , rattan , linen, cotton , etc., are the basis of current interior design and boho style.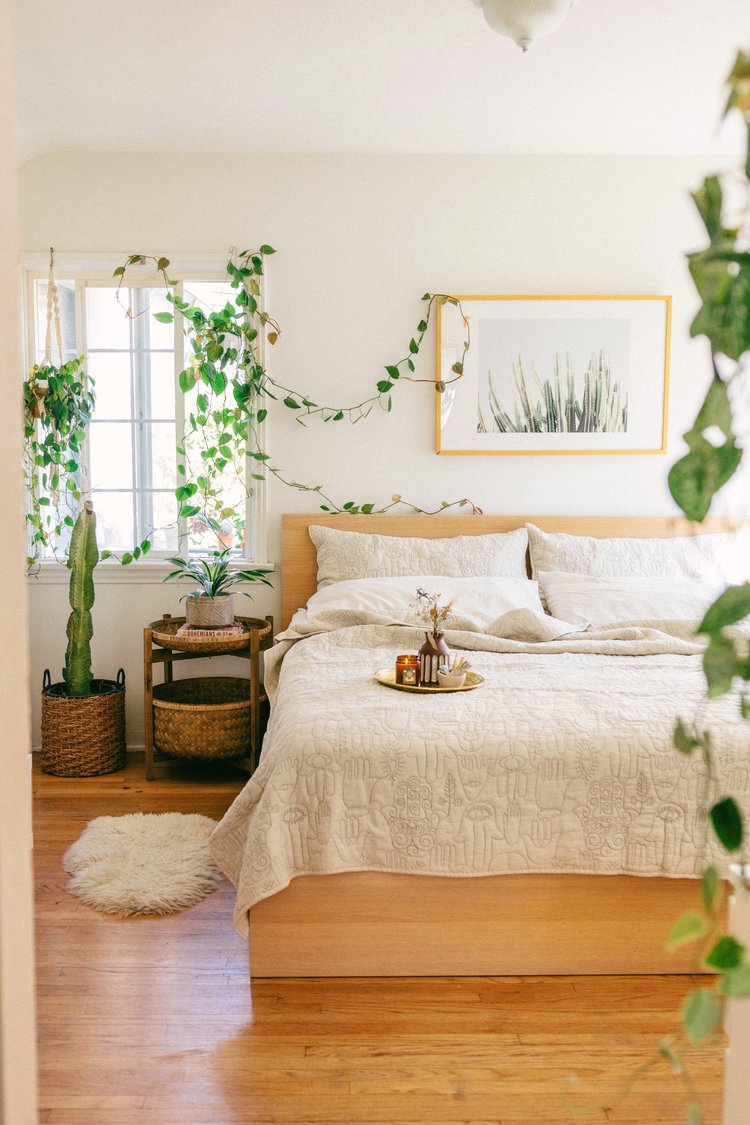 The bohemian atmosphere is not at all minimalist and decorative details cannot be missed everywhere. Travel memories are mixed with pots, paintings, books ,... But if there is a type of decoration that speaks a lot about this style, it is the one made of macramé. It can be in the form of a tapestry or a coaster depending on how much you want to use it, but it cannot be missing in a boho corner.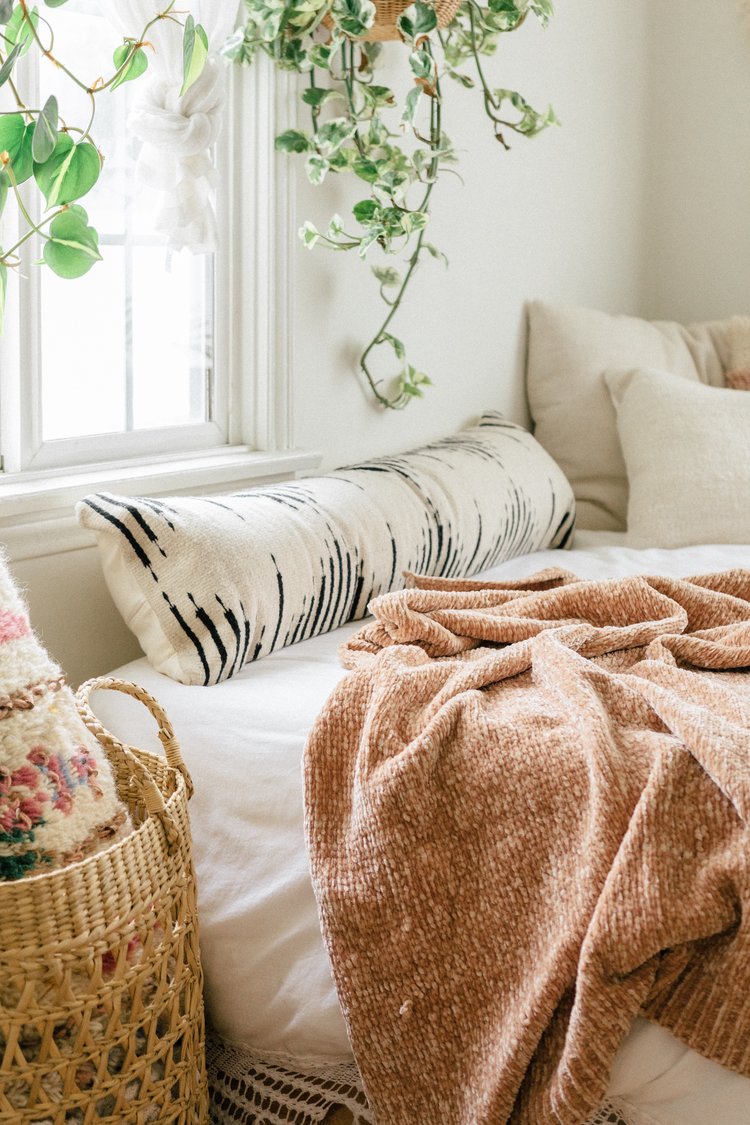 Plants are essential in a style that tries to emulate and embrace the colors and atmosphere of nature . All rooms should have their bit of outside, and plants not only decorate and brighten the room, but also help purify the air .
from inside to outside
The ideal in a bohemian place is that the exterior and the interior are mixed, so if we have a terrace or a garden, all the better. All the keys of the boho style that we have reviewed can be applied perfectly both outside and inside, so both environments become one.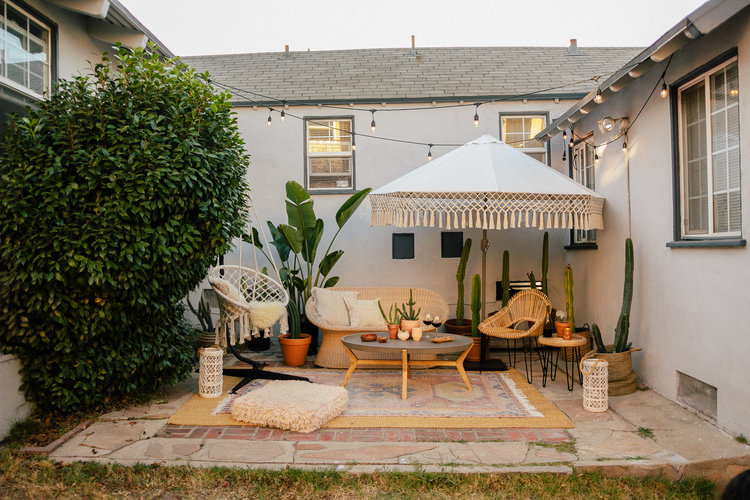 Categories