Low cost decoration for the living room
Posted on September 25th, 2019 10:12 AM
Changing the decoration of the room is often possible through low cost decoration

The living room is the space in the house where the family usually gathers to do different activities, such as watching TV, eating or just chatting. For this reason, it is a space that we will use often and we propose a low cost decoration for the living room .
The living rooms of homes are usually large spaces, so they have many decorative objects, which means that we cannot change them often due to their high economic cost. However, through the low cost decoration we can renew different aspects , thus giving a new air to the room.
If you want to make some of these changes, here are a series of low cost decorating ideas for the living room that you want to put into practice.
Essential elements of the room
When you think about the living room of a house, the essential elements that this space should mainly have are two: the sofa and a table .
However, both the sofa and the table are not cheap decoration elements, nor is there in the great majority of occasions the possibility of renewing them every little time . For this reason, we offer you an alternative to give these two living room furniture a totally different look.
Cushions and blankets for the sofa as a low cost decoration for the living room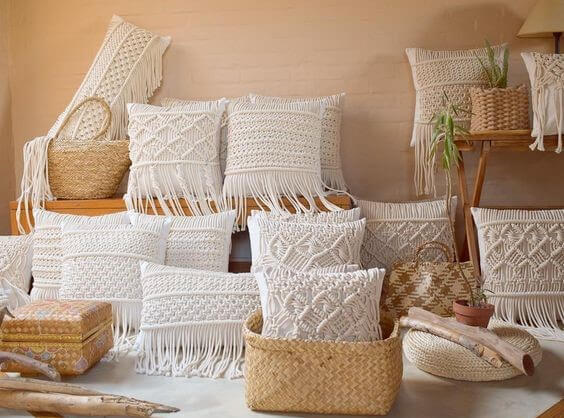 As we have said before, we will not renew the sofa as such, as it is not an object of low cost decoration for the living room, but as an alternative we suggest you buy cushions and one or two blankets to place on the sofa .
These two objects have a much more affordable price to change them, even, depending on the season of the year in which we are, being able to introduce in your living room different colors in combination with the time in which we are .
Also consider when choosing both cushions covers and blankets that the colors of both combine. You can use earth colors for fall , pink and gray for spring , yellow and white for summer, and darker colors for winter.
In this way, your sofa will have a totally different look for very little money, and with the possibility of exchanging its colors .
Renew the decoration on your table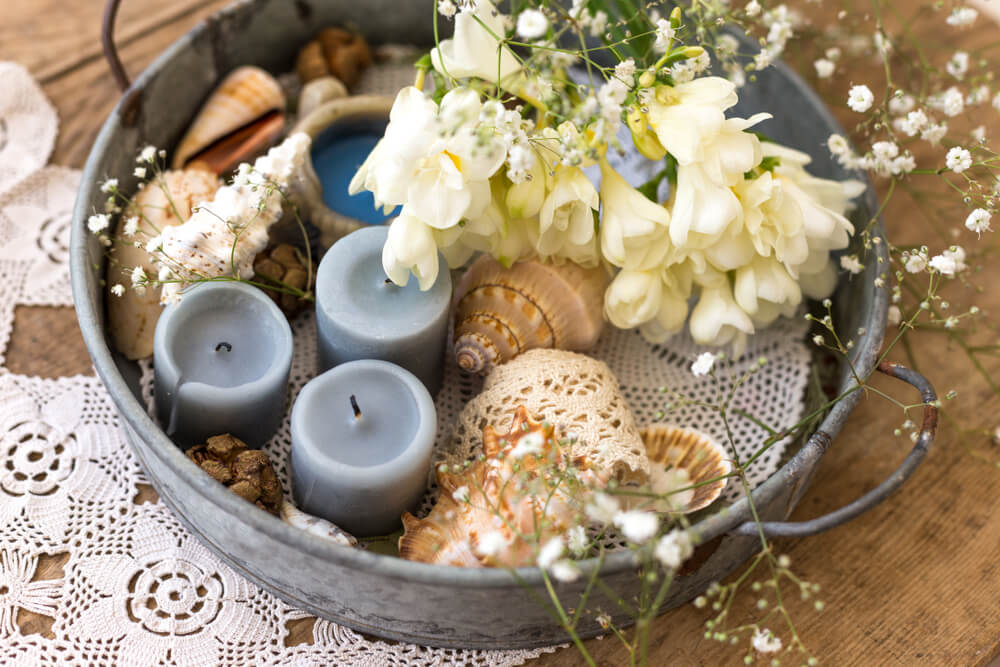 If you do not have any decorative object on the table in your living room, it is time to include it, or if you already have one, you can renew it. Changing these objects will give your table a new look without the need to change it .
If you like reading and you usually read in the living room, you can

place your favorite books on the table

. In this way, you will have them on hand and their colors will attract attention.
Try to include

a small tray

with a tissue box

, a pen or anything you might need. You can also use this tray to leave the television controls.

A small plant

: if you place a small pot, the table will have a totally different look.
If you're a lover of

the

candles

,

there is no better place to put

them . In this way, you will have another decorative object that, in addition, you can use whenever you want.
Decorative vinyl as low cost decoration for the walls of your living room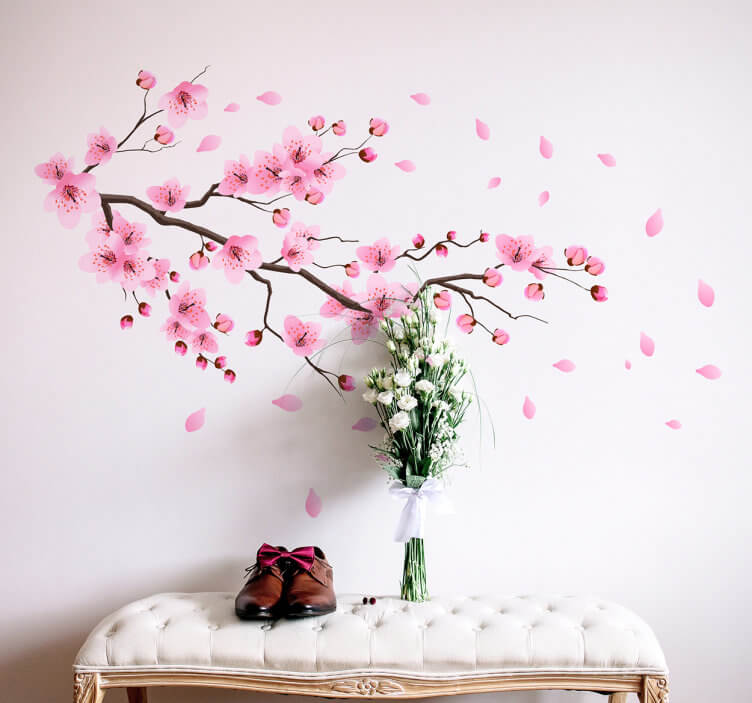 To give a fresh air to the walls of the room you can include a decorative vinyl on them. The decals are very simple to position , it is only necessary to glue them on a flat wall and are durable in time. In addition, they have the characteristic that they can be fully customized.
In this way, you can include a phrase that you like or an image that catches your eye, because the variety is where you decide .
Floor lamps for lighting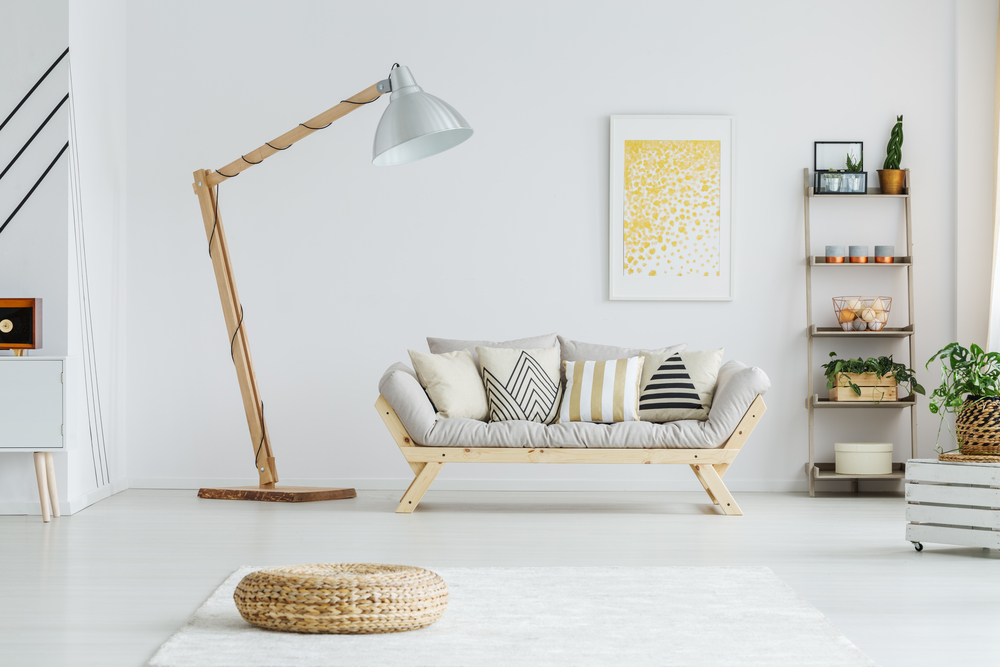 The living room is a space in the house where we usually need auxiliary lights to perform activities, such as reading, writing or even sewing.
Ceiling lights will be good points of light , but including floor lamps is an economical and practical option to solve this need for auxiliary light , since in addition, these types of lamps are also very decorative.
Categories