The best ideas to renovate your bedroom in a weekend
Posted on October 26th, 2019 09:59 AM
If you have a free weekend, you can use it to make changes in your bedroom. We give you some easy ideas and that will make this space a place where you want to spend more time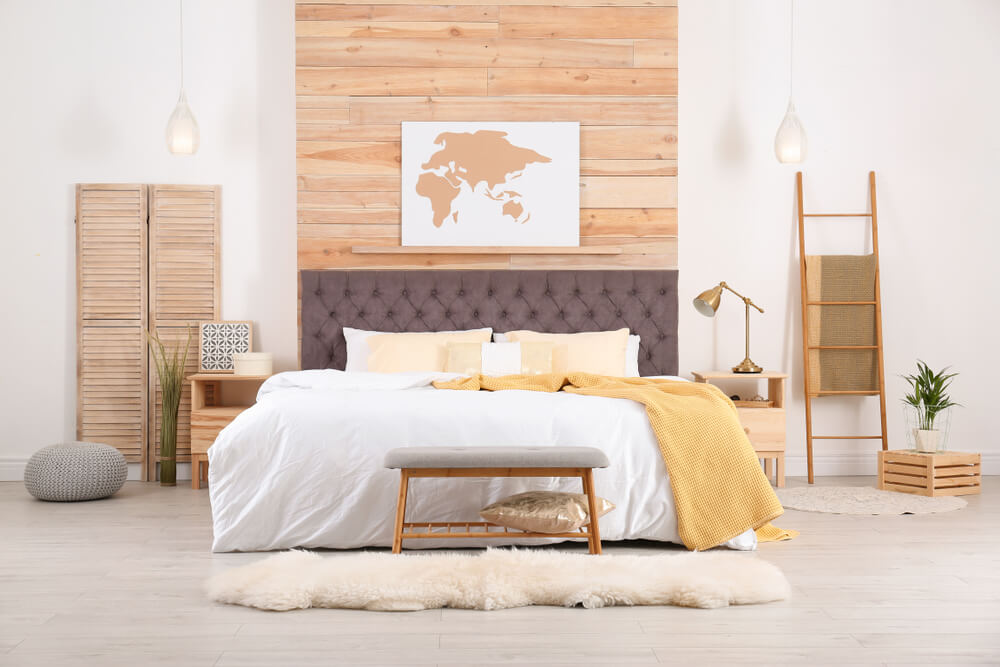 One of the rooms in the house where time is most enjoyed and money invested is, without a doubt, the master bedroom. It is the relaxing space to retire at the end of the day , and what better occasion than a couple of days off to give it a spin. We give you today a few ideas with which to renew your bedroom in a weekend.
They are details and corners that will give a new and different air to this room and that will make it easily and without much effort in your favorite . Style and design are important in a bedroom, as in the rest of the house. But the most important thing is that we manage to create a quiet space that invites you to relax .
We propose you to create some new corners by adding simple elements that will give your bedroom some other utility, more than just sleeping. We also have some tips on purchases and quick renovations that will make you look different . Ready for your new bedroom?
Clear the mess to renovate your bedroom

The first thing we will do is clear and get rid of all unnecessary . This in itself will give your bedroom an incredible look, even if it seems like a lie. Sometimes, we accumulate things, so that they seem to be in place .
Look closely at your bedroom for a few minutes and take note of everything that is out of place , it is not essential or, simply, we put it there casually and ended up being part of the decoration. Our disorder says a lot about ourselves .
If necessary, consider buying or getting some extra furniture that helps with storage. The bedroom is the place of relaxation and romance , and everything that has nothing to do with it should not be there.
Rearrange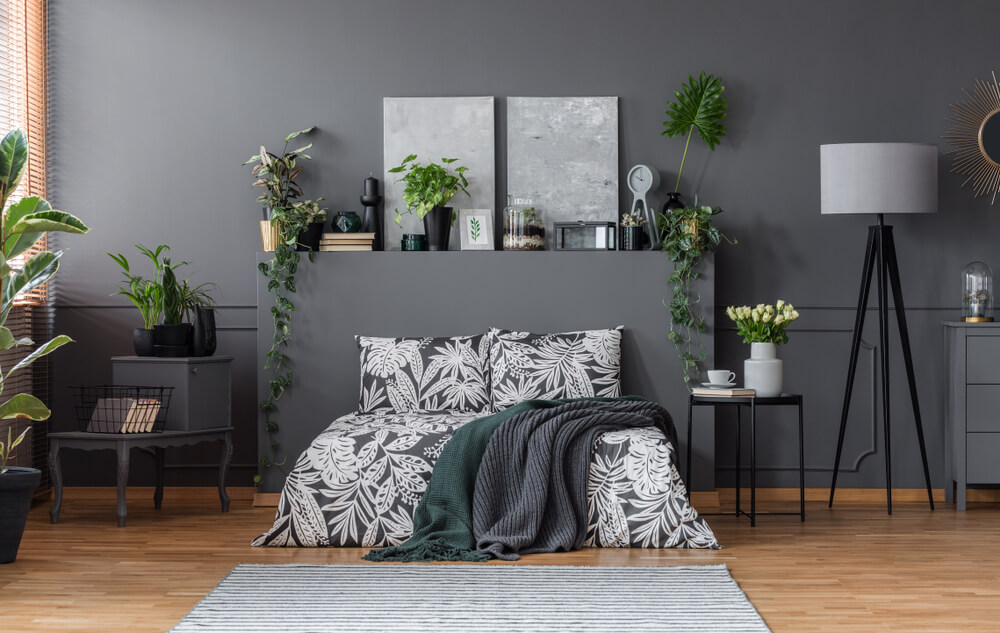 Rearrange your furniture. Consider whether your bed would look good in front of the window or in a different place and other orientation. Try all possible options and see how the room flows in each case.
The dresser drawers are fantastic as bedside tables. They are large, spacious and give it character . In addition, it is another way to win a space that perhaps the dresser occupied by itself in some corner of the bedroom. Take the opportunity to turn your mattress or shake it a little to fluff it. This is the moment.
Do not settle for what you have in the bedroom. Check your house, especially the living room, and move the decorative elements that you think would look good in the master bedroom .
Large floor lamps, plants, carpets and many elements of the living room are also perfect to help renovate your bedroom.
Recycle to renovate your bedroom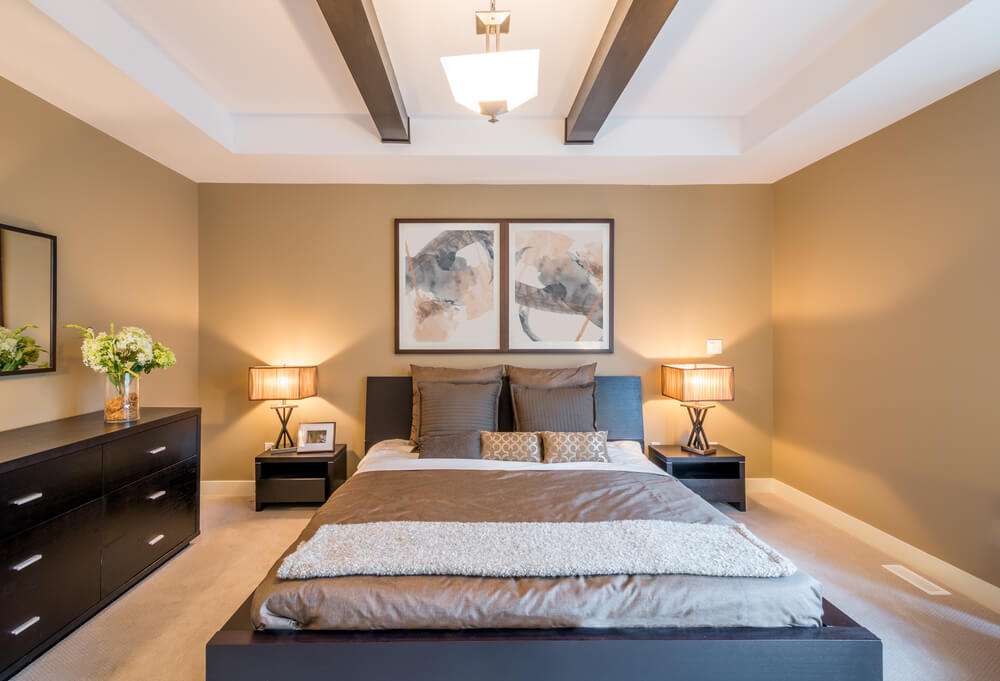 The weekend can be an ideal time to renovate your bedroom by recycling some of the elements. Replacing the handles of the furniture drawers is another trick that has a great visual impact on the finish of any room.
There are countless models in specialized stores, and you only have to look for those that match the style you want to give the bedroom. You can choose to unify them in all the furniture to provide a sense of instant harmony .
Another of the ideas to renew your bedroom in a couple of days and that looks tremendously original is to use some type of furniture that has nothing to do with the bedroom and give it a different use. In this sense, the bar carts that serve as nightstands seem perfect.
Renew textiles by renovating your bedroom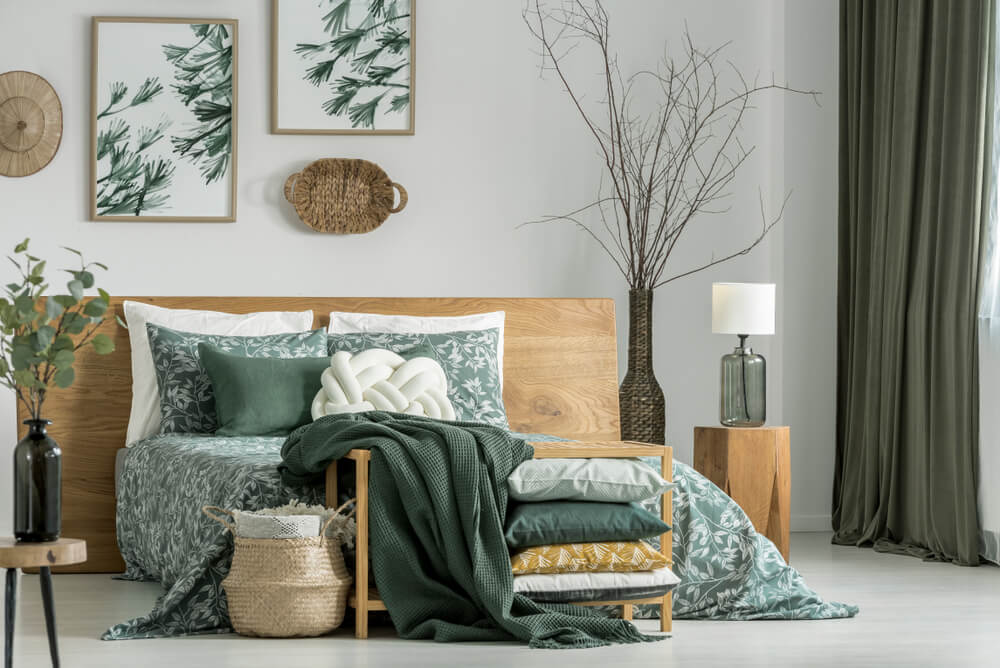 One of the most drastic and instantaneous changes in a bedroom is the change of its textiles. From acquiring a new quilt to topping the existing one with ribbons and trimmings, all the ideas contribute. If you are a handyman, do not hesitate to upholster a large headboard for the bed, you will get all the prominence in the room .
A new bedding will also give a completely renewed look to the entire room. Dare to mix patterns and patterns or give a floral touch to the neutral base you already chose and the results will be spectacular.
If your current bedroom looks somewhat flat and needs some color or texture, you can easily give it by adding a cover at the foot of the bed. Choose a tone that contrasts with the bottom of the comforter and adds an important accent. Dare with different textures, use wool, knit or velvet.
The walls: an art gallery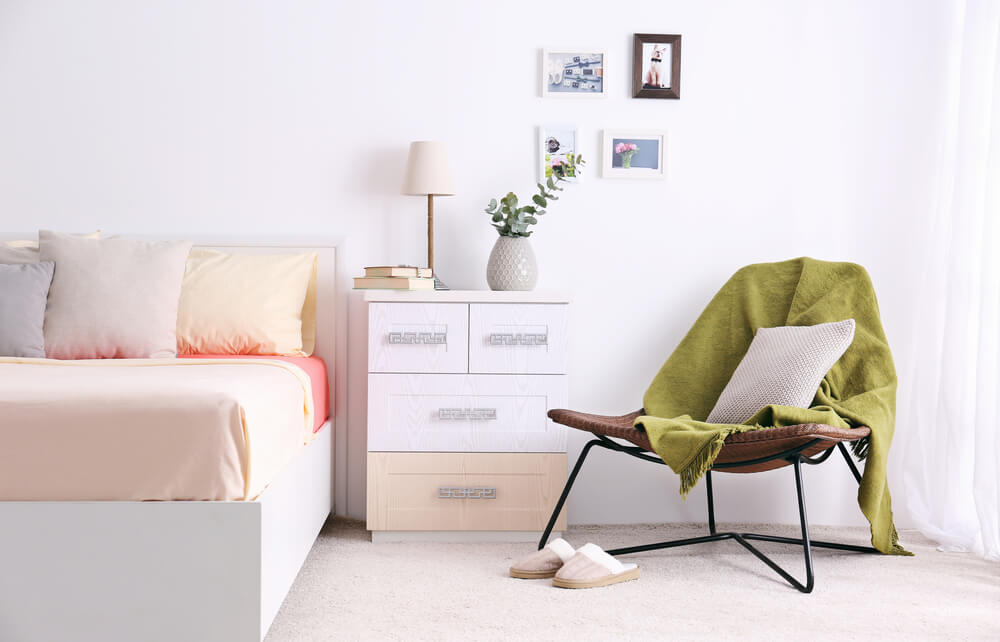 Nothing more attractive to add personality to a master bedroom than to place paintings and sheets on its walls. We even like wood sheets with phrases or letters of names. You will be surprised at how different your bedroom is when you turn its walls into an art gallery .
Create a reading space to renovate your bedroom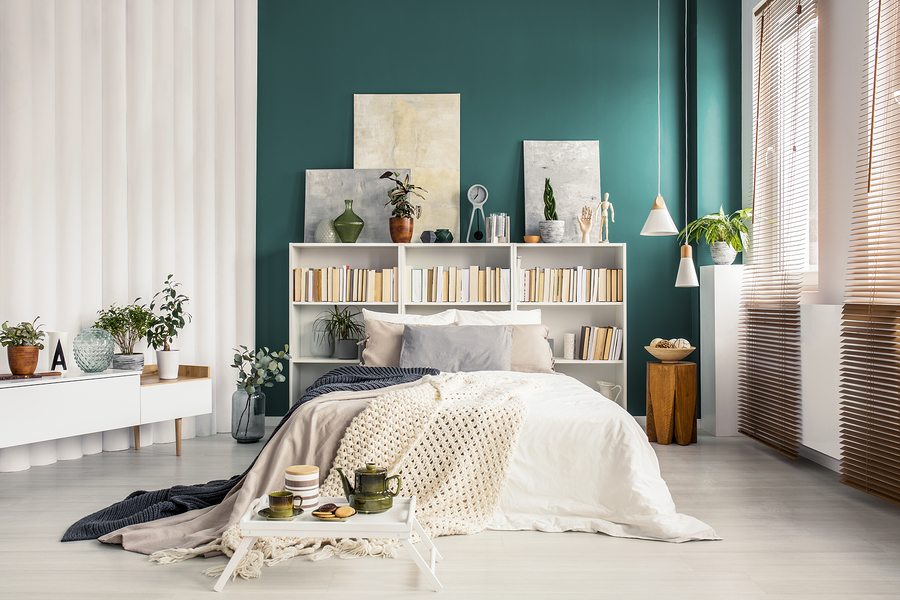 This is the part of the bedrooms that we like the most. If you are thinking of renovating your bedroom and giving it a different spin, take the opportunity to create a beautiful reading corner where you can relax with a coffee and your best book.
It is enough with a good upholstered armchair to match the rest of the textiles of the room , a good floor lamp and a fluffy carpet. It will become your favorite corner and you will enjoy it during the long and cozy evenings of any time of the year.
Categories