Tips for buying fabrics for home decoration
Posted on December 17th, 2022 12:32 PM
Striped fabrics, with geometric drawings, bold, discreet prints, with warm, cold, dark colors…etc. We have a whole range to dress the house with different fabrics for the home. In our new article we will discuss tips on how to buy fabric for home decoration.
Using a certain number of complementary patterns and colors on fabrics can create harmony between the different areas of a room and give continuity to rooms in the home. Here are a few tips and ideas for buying fabrics for decoration:
1.- Decorate with coordinated fabrics
Geometric patterns, stripes, patterns and solid colors can work together to give a room style and appeal. Fabric manufacturers make it easy to coordinate by designing groups of patterns, different fabric patterns, and complementary solids that can be used in any combination.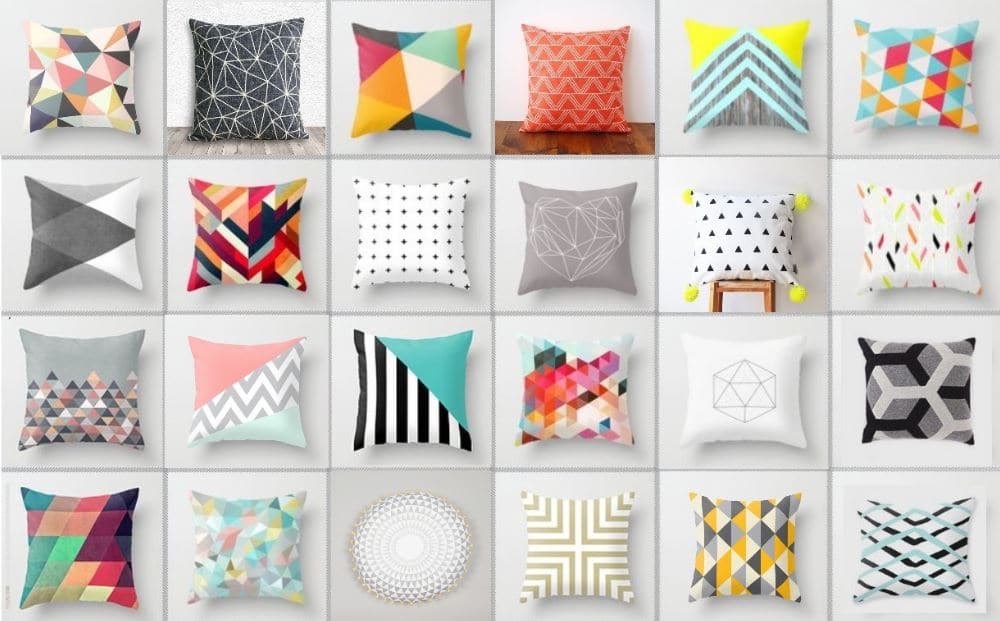 If you want to decide on the colors, unroll the fabrics and compare them on both sides with natural light. Examine fabrics from various angles to judge pattern and color compatibility.
2.- Always choose the fabric from the same roll
Fabric rolls usually come in lots with different dyes, beware!… To avoid problems with slight color variations or differences in pattern printing, compare fabrics for a single roll creation.
Check the fabrics with drawings to make sure they are printed on the straight thread, this is valid for all the ranges of decorative fabrics that we can use.
3.- Ask for samples of fabrics in stores
Consider where the fabric will be used and how it will blend with the other fabrics in the room. So you have to compare!
Most stores have clippings or swatches of the fabrics they sell for decoration. Sometimes, they let it take away for a short period of time, this option will give the opportunity to see the fabric in contrast with the others and with the light of the house, which can be very different from that of the store.

If it is not possible to purchase a complete fabric swatch, it is advisable to order a sample from the roll or purchase a small piece before investing in a larger fabric cut.
4.- Advice on choosing fabric colors
Now it is time to give some useful advice in choosing colors on fabrics , be useful to avoid wasting time or spending money in a consistent way:
The colors that are already in the room. When you go shopping for fabric, a trick is to bring a small piece of the room's paint and a swatch of the rug or a small cushion if any.
The wood tones in the room. Fabric colors can enhance the tones and richness of the wood.
Color affects mood. Pastel, neutral, and cool tones such as blues and some greens are calming. Bright tones and warm colors like reds and yellows tend to stimulate. Dark colors create a cozy atmosphere.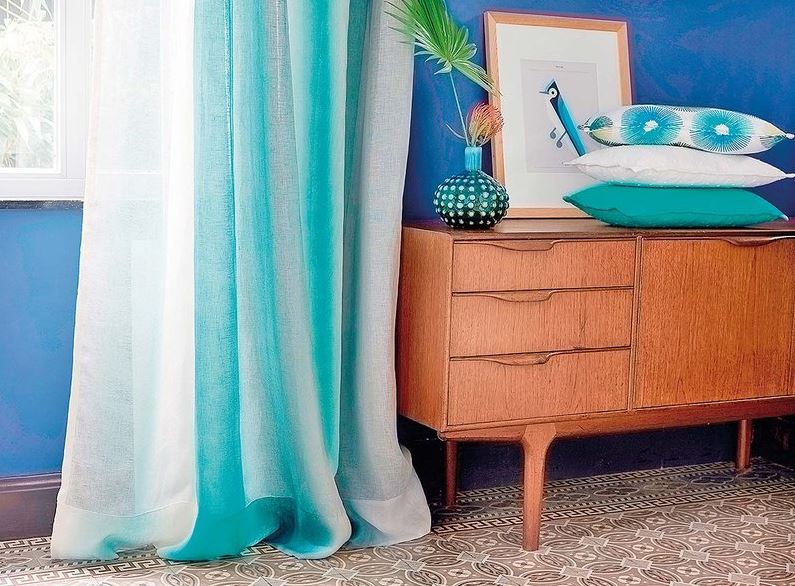 Colors alter perceptions. These appear darker in contrast to the light background, and lighter compared to dark surfaces. Warm colors make objects appear larger, while cool colors seem to recede. In general, you should avoid using strong colors in small rooms.
Keep in mind the layout of the room. You may want to warm up a cold room with warm tones or cool down a hot room with light blue tones.
Dirt stands out more on light tones than on dark ones.
On the windows, pale colors diffuse light, while dark ones obstruct it. It is advisable to keep a length of fabric in sunlight to see if the desired effect is achieved.
Lastly, and most importantly, consider personal preferences. It is a matter of applying these tips and your own tastes to choose the colors and designs of the fabrics that embellish the home and reflect your personal style.
Categories