Bagru Vegetable Dyed Kantha
Posted on September 18th, 2017 05:54 PM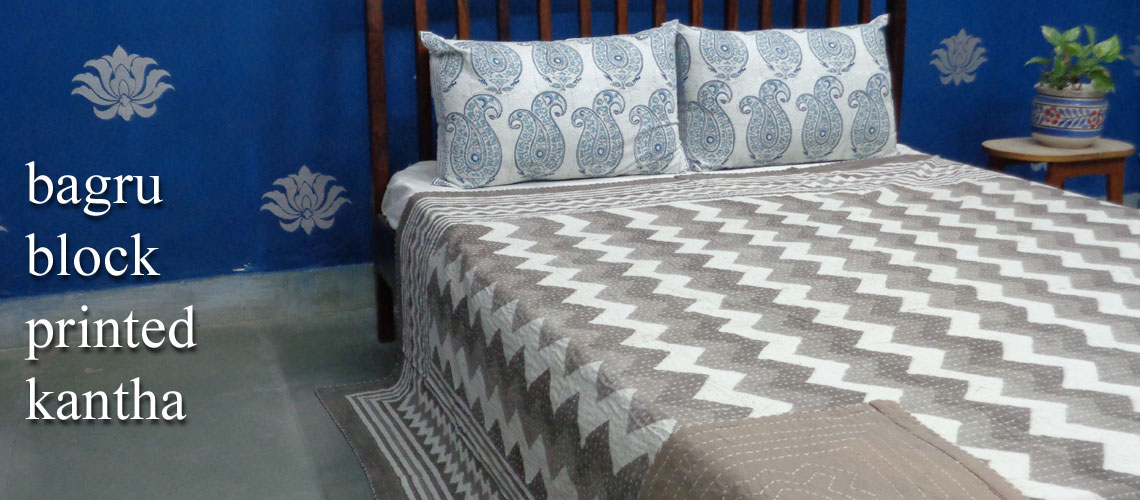 BAGRU KANTHA
NEW ARRIVALS
Product: SINGLE WIDTH KANTHA
Style: BAGRU PRINT
Color Base: VEGETABLE/ INDIGO Colours
Bagru, a remote village town a few miles from Jaipur is famous for its discharge print technique. Bagru is one of the few places left where one still sees colours and dyes derived from natural elements.
The highly skilled artisans of Roopantaran from the Bagru cluster have developed some unique designs in contemporary forms of stripes, geometrics, and floras.
They emulated these designs on Single Width Kanthas and the results were spectacular.
These Kanthas are now available at our store in Twin and Queen sizes.
Categories