Fairies of Roopantaran
Posted on May 20th, 2017 06:50 PM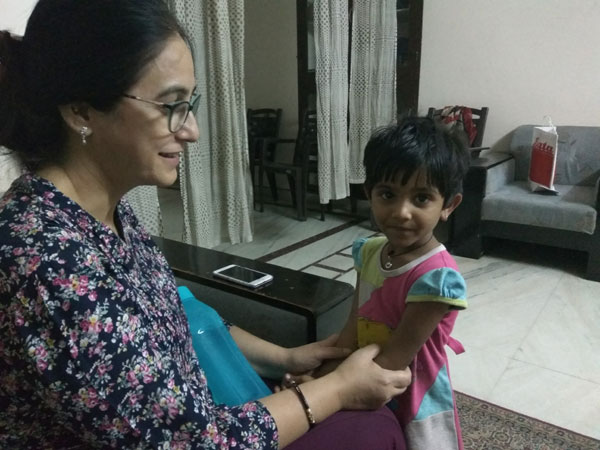 Investing in a girl child is rare among many lower class Indian communities. It is presumed that a girl child will eventually get married at a later stage, therefore it is advised to engage her in activities like housekeeping etc.
We have, however, seen a major shift in the thought process of the artisans of Roopantaran, who are eager to get their girl child a good source of education and proper nourishment.
One of our artisan's daughter came to visit us with her mom. Her name is Asha, which means hope. Her parents have admitted her to an English medium school, which is expensive by their standards.
We are happy to share her lovely photo.
---
दिल है छोटा सा, छोटी सी आशा
It's a small heart, it's a small wish.
ARTISANS ARE DIGNIFIED PEOPLE, PLEASE KEEP THEIR PRIDE.
SUPPORT HANDMADE.
Categories